How To Style An Off Shoulder Top In 3 Unique Ways | Or How To Practice Elegance
I have said it many times that it is the simplest things that are the most complicated if you look beyond their surface. It takes sophistication to achieve simplicity and effortlessness in styling. And that's because although you can't really put your finger on it at the first glance, if you actually analyze that look you'll find that such simplicity and elegance is the product of a carefully studied and practiced research.
Today I want to talk about how you can style an off-shoulder top in 3 unique ways and achieve that intentional simplicity I mentioned earlier. I like to call it a "self-sufficient look" and you'll know you nailed it when there is nothing else to add or remove from that look. Hence, the name :-)
A quite lengthy intro, I know, to explain the reasoning behind today's post but I think this is an important concept worth internalizing and practicing so thatstyle becomes your second nature.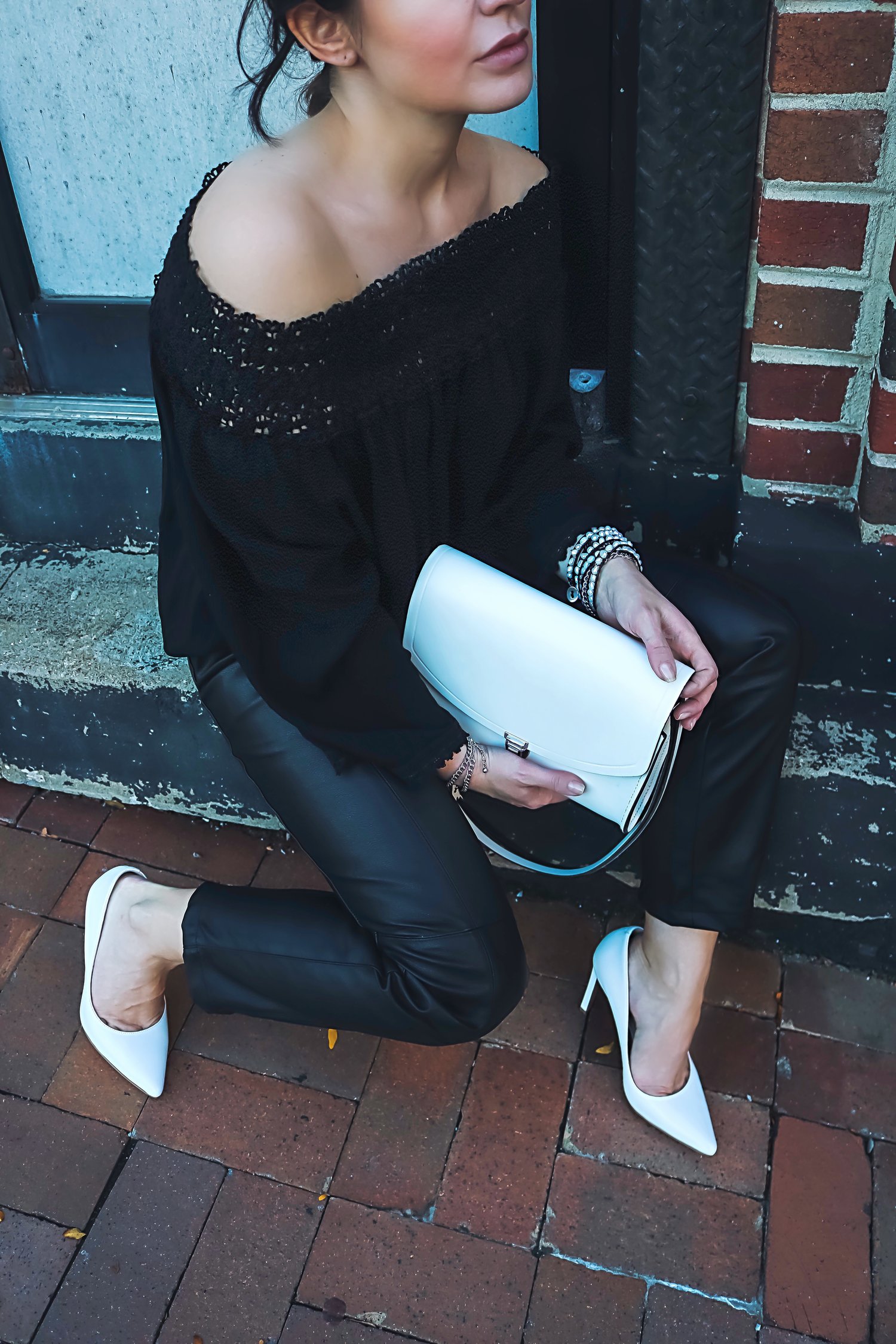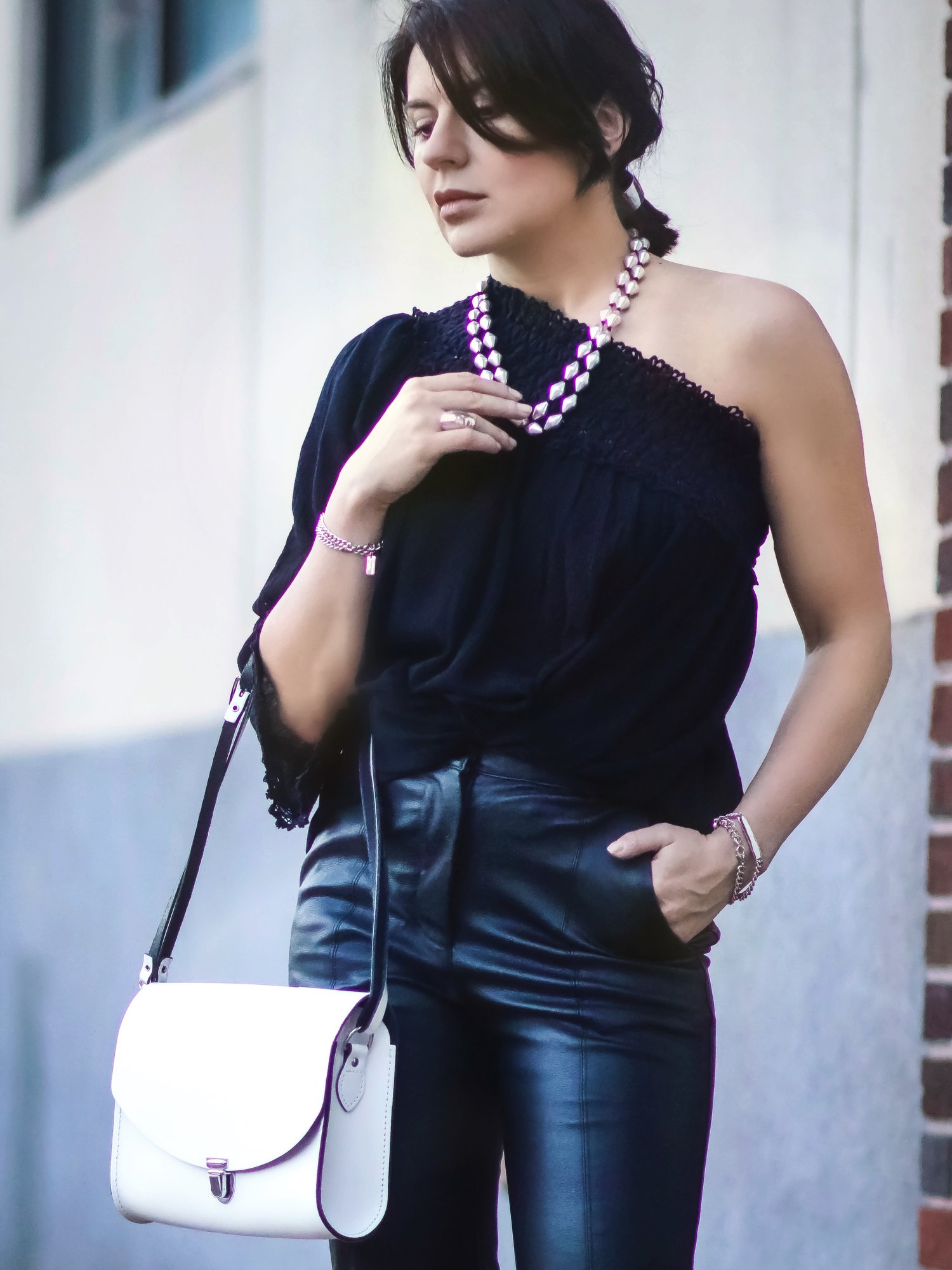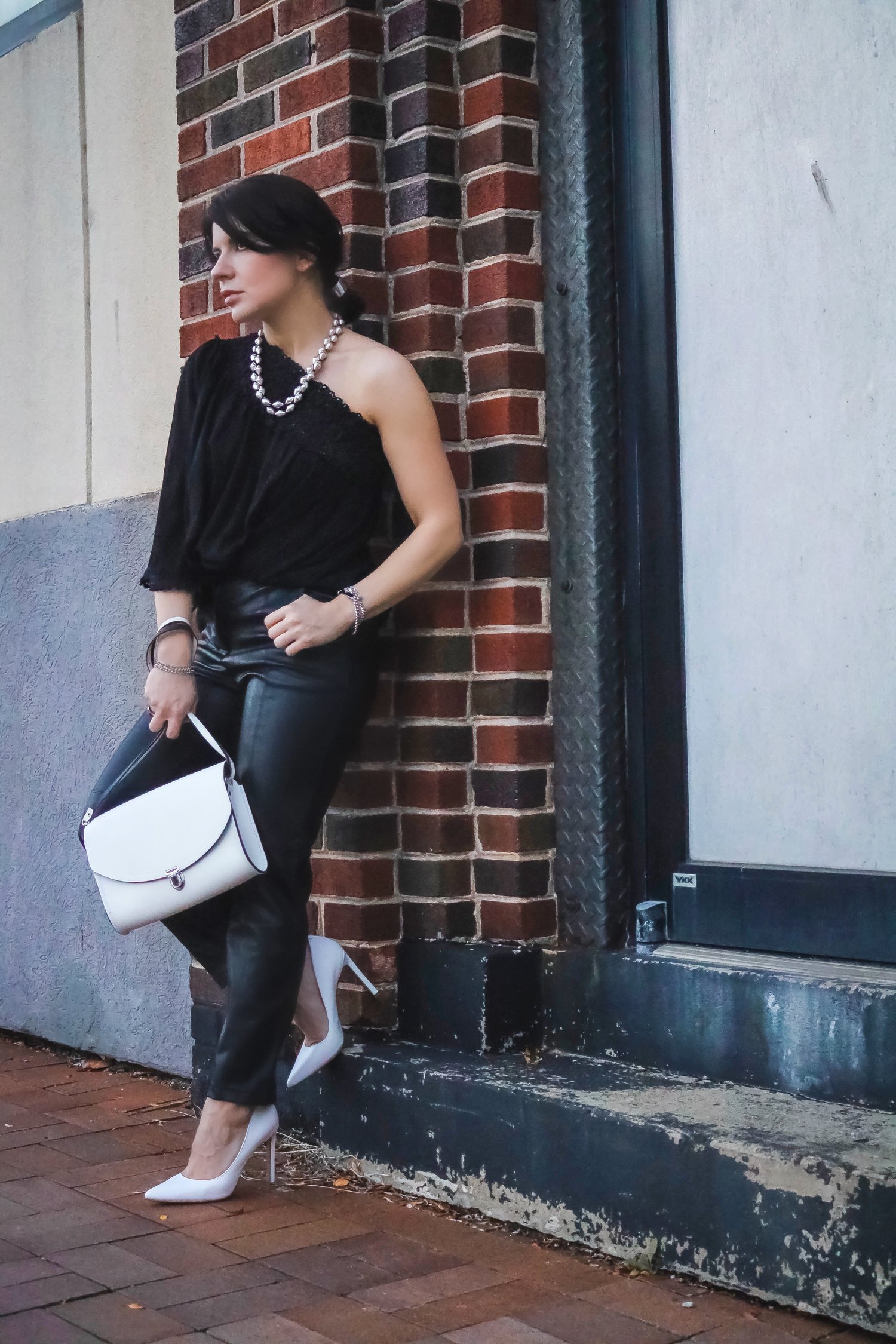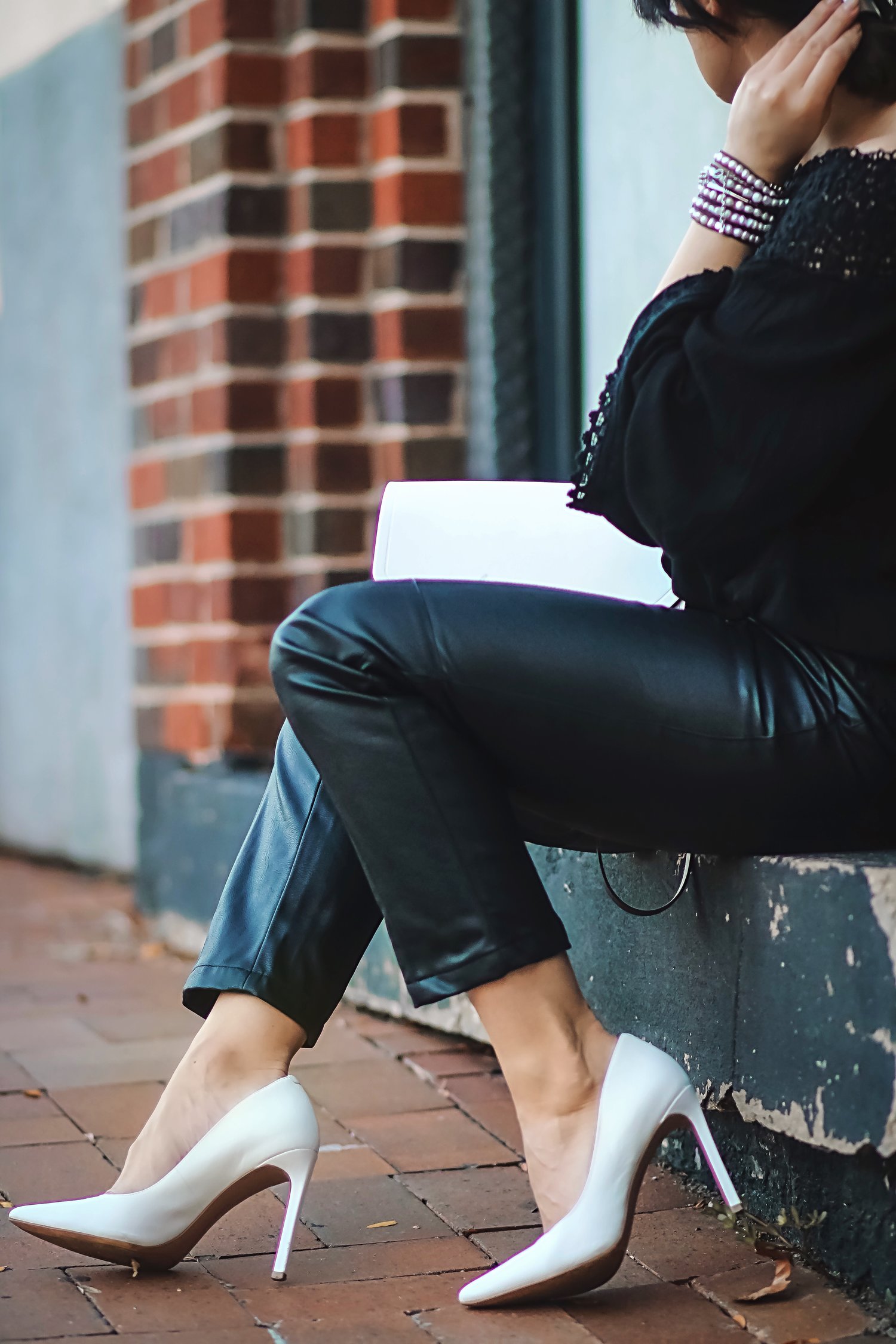 WEARING: Paulita Carlotta top, bracelet and necklace (message her via her Instagram account for orders or questions!) || SHOES: Nine West (sold out); similar HERE ; also in tan HERE || Pants: H&M || Bag: Cambridge Satchel Co(sold out); similar larger model in white; also in identical model in seashell pink HERE ||
STYLE TIPS:
Wear the top off-shoulder but tie a simple and oversized knot, like I did (see the first picture)
Wear the top one-shoulder style. Remove one sleeve and tuck it at your waist where you also do a regular semi-tuck of the top
Let is slide up and do a semi-tuck. This will usually work for tops that have the elastic band around the shoulders, like the one I am wearing.
Also, don't forget to have fun and wear it with confidence. Sometimes the crux of the styling is in the pudding ... if you know what I mean :-) . It is all about how you wear it and make it convincing!
To see more like this post, see: One Easy Way To Find Affordable Clothes Online, How To Accessorize Basics Like a Blogger, How to Transition To Fall In Denim Jackets .
xx
Isabel
LOVED THIS POST?? PLEASE SHARE IT.
ALSO FOLLOW ME ON BLOGLOVIN SO THAT YOU NEVER MISS MY POSTS!