How To Effortlessly Turn Leather Pants Into A Classic Essential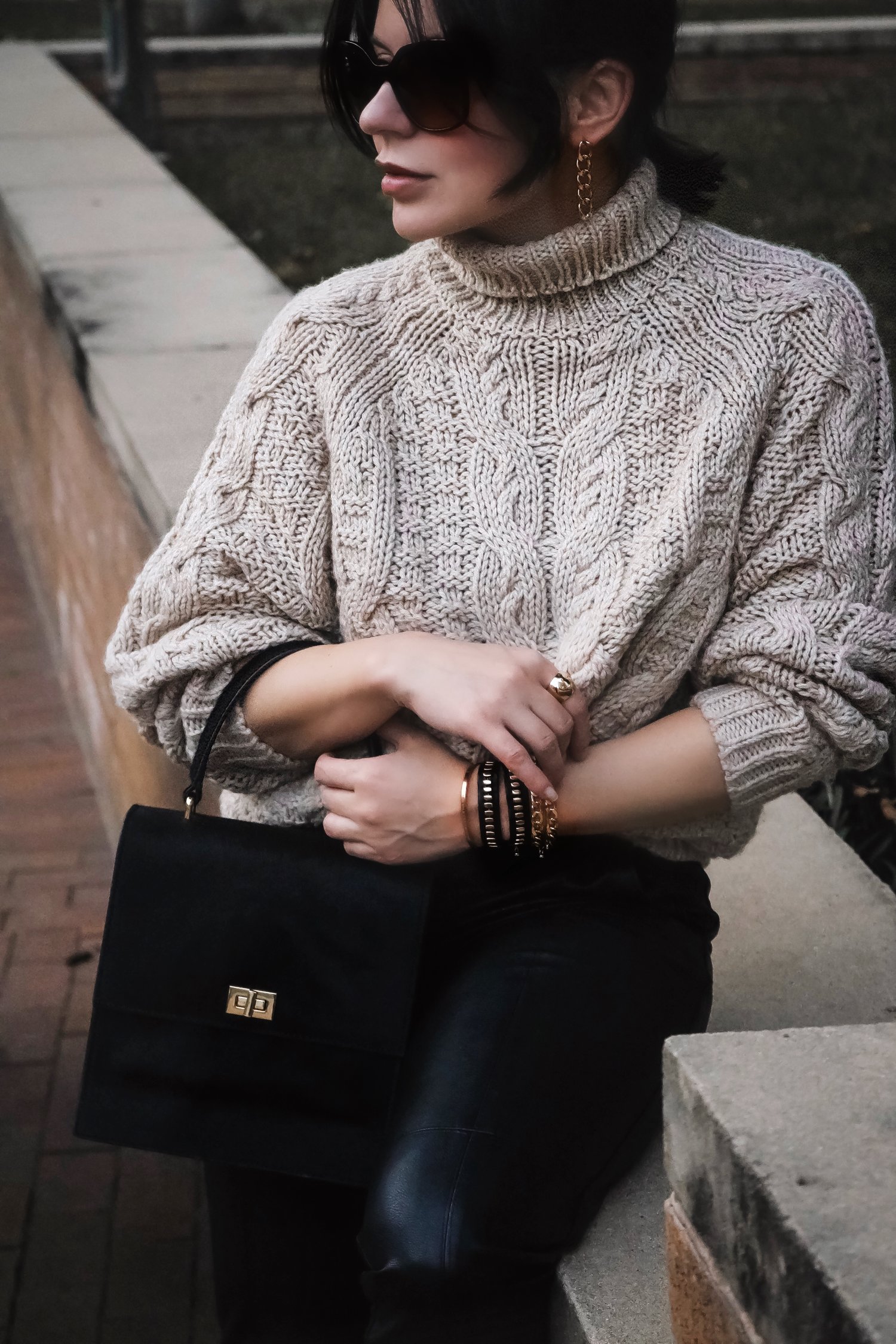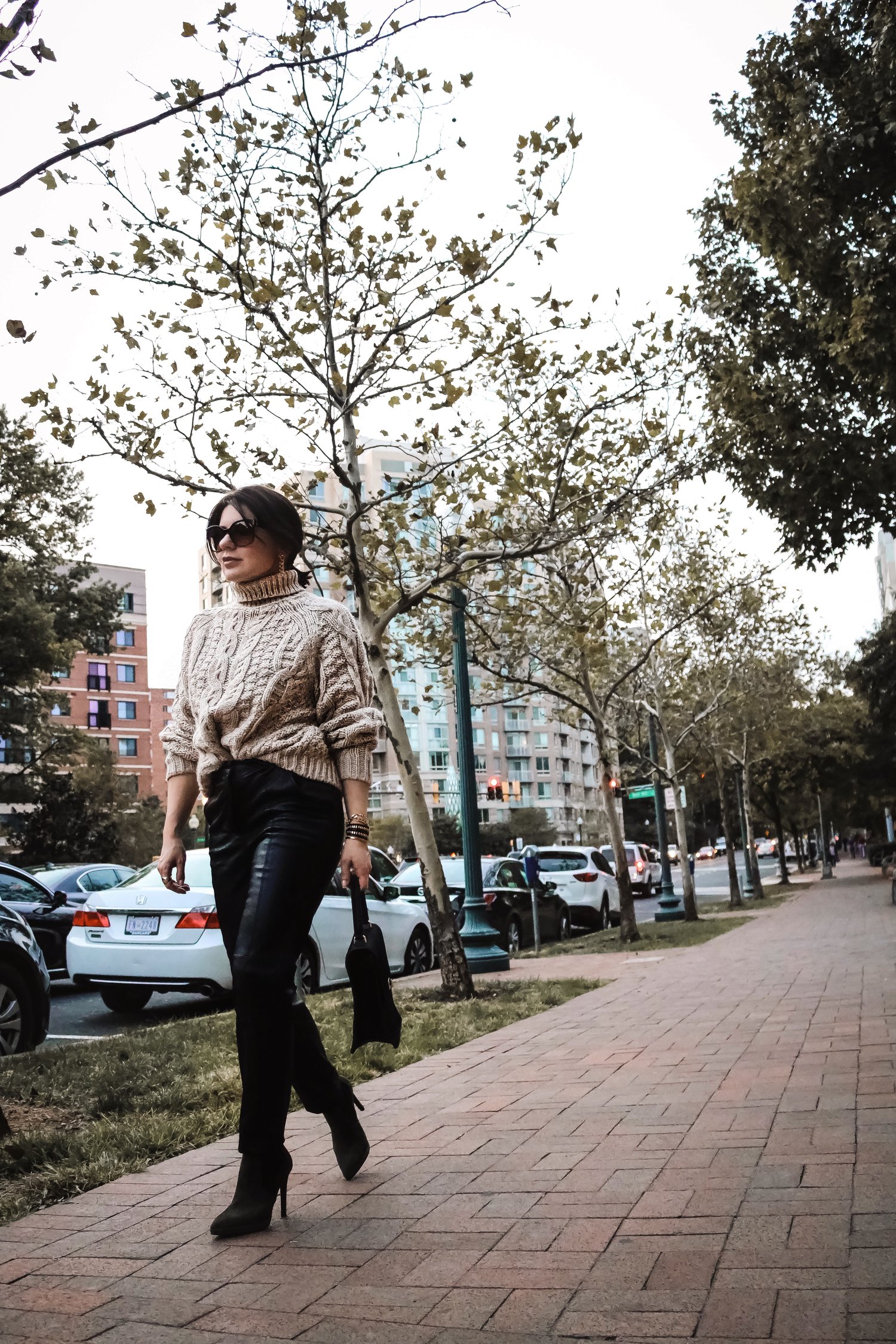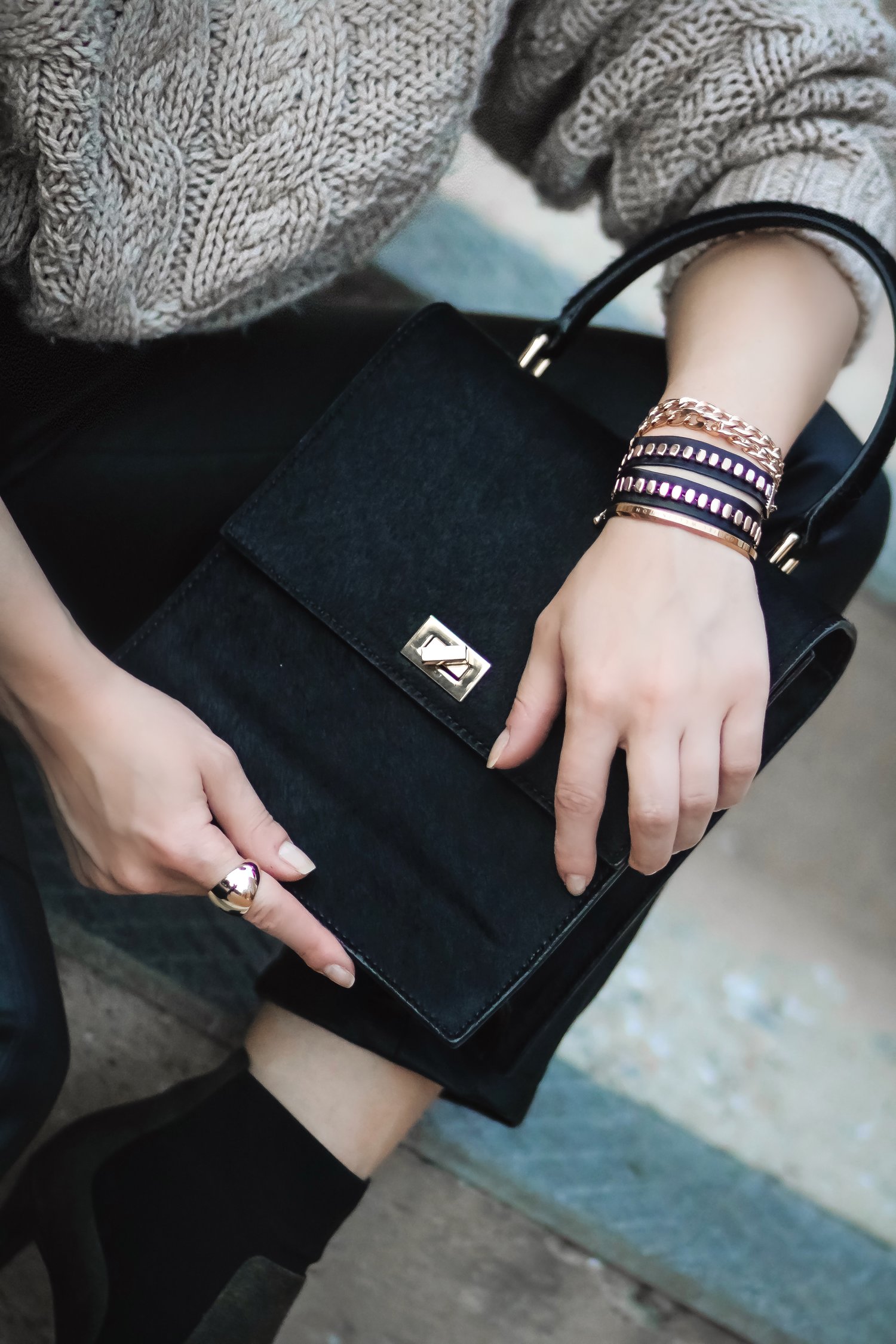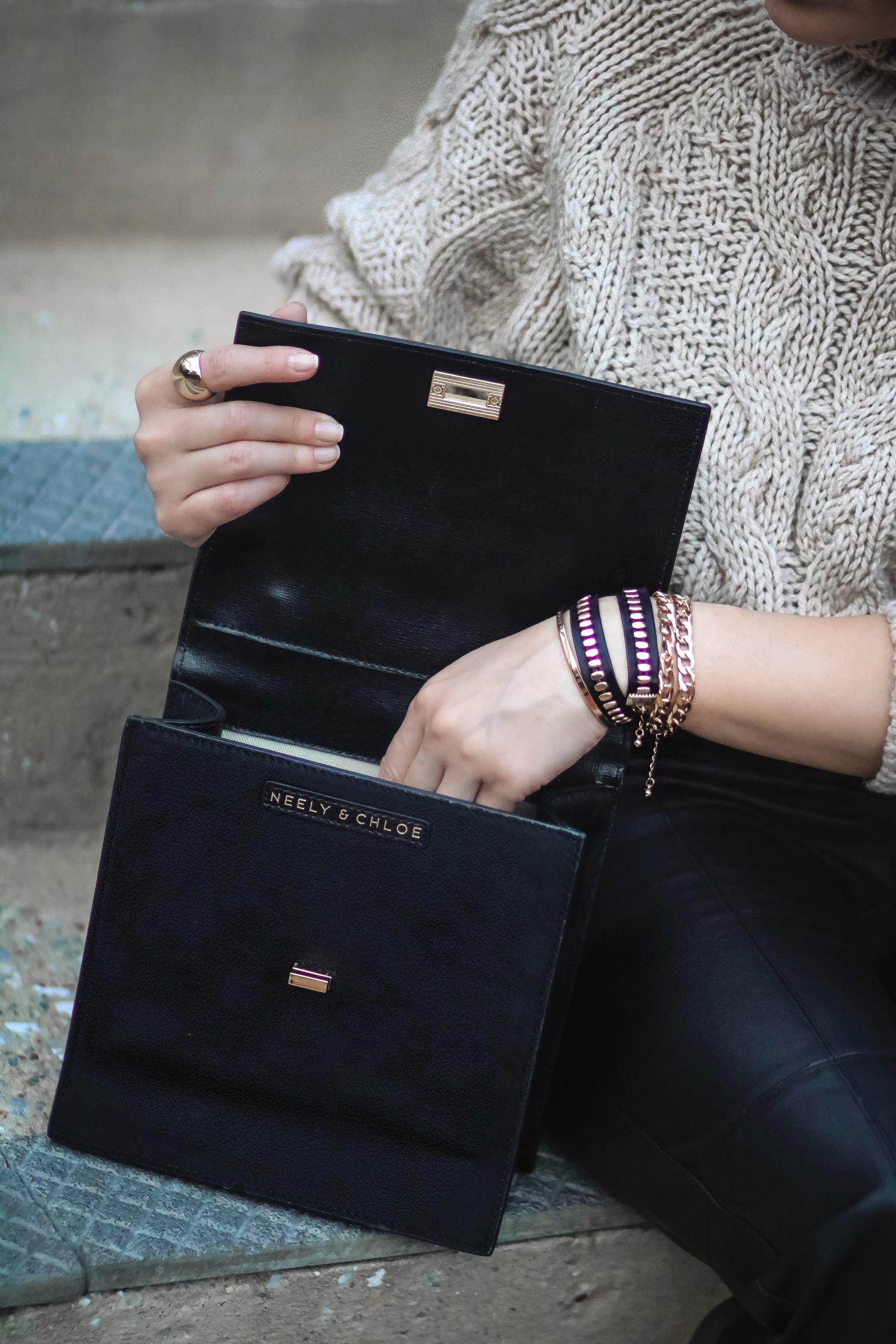 WEARING: H&M sweater (sold out); similar HERE and HERE || H&M leather pants || Lola Cruz ankle boots || Neely & Chloe bag ||
Last week the weather continued to be warm and reminiscent of a romantic classic movie. But since all bloggers are featuring sweater and coats (gasp!), I feel compelled to offer some styling tips for fall, especially since the evenings are getting slightly colder. I can't say that I am fully winter or fall - ready, but I did stock up on some sweaters and ... vegan leather pants, that I thought, offered some classic yet cool styling possibilities. So, in today's post, I will talk about how to effortlessly turn leather pants into a classic essential.
STYLE TIPS:
Pick a pair of leather pants that have a timeless cut. Like the pants I am wearing - they have a classic straight line cut only they hit the ankle.
Pair them with a chunky sweater and do a semi-tuck. The resulting look will be a very polished one. The volume of the chunky sweater will balance well the slim lines of the leather pants
Add a cute ankle boot with a pointy toe. That will elongate the look even further and add a classic flair.
SHOP MY PICKS:
I hope you enjoyed this post and found my style tips both easy to follow and useful.
To see more like this post, read: How To Style an Off-Shoulder Top In 3 Unique Ways, 5 Key Points To Consider When Shopping For A Leather Jacket, How to Transition To Fall In Denim Jackets, How To Accessorize Basics Like A Blogger.
xx
isabel
LOVED THIS POST?? PLEASE SHARE IT.
ALSO FOLLOW ME ON BLOGLOVIN SO THAT YOU NEVER MISS MY POSTS!