How to Accessorize Basics Like A Blogger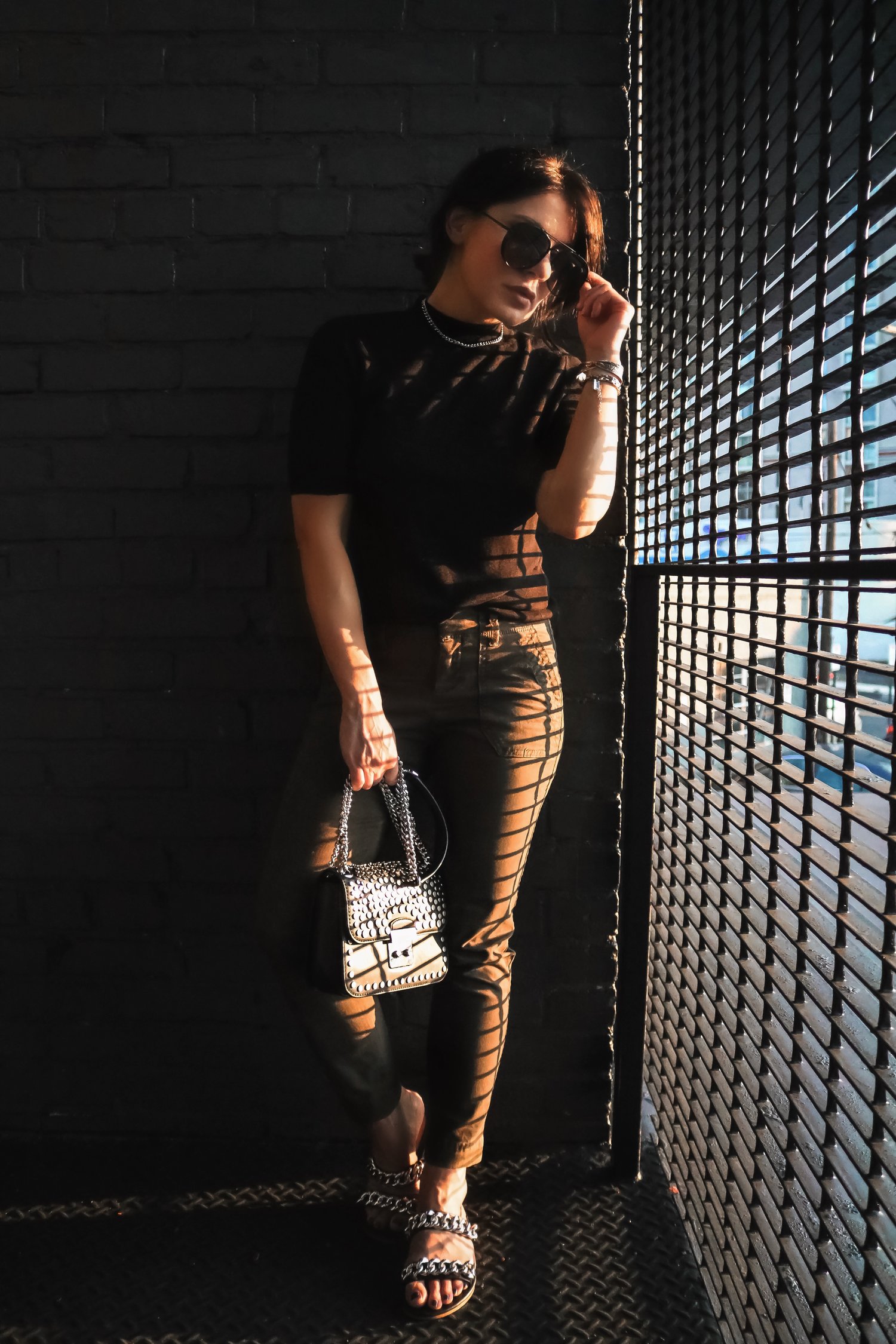 When I started blogging I always heard more established style bloggers speak about the fact that one needs a strong small collection of basics in order to be able to create polished, elegant outfits. And they were right. After experimenting with different methods of styling, I came to the same conclusion. However, no one really explains what basics mean and how to find the right ones.
To me, a collection of basics means a set of items with minimal details that could serve as thefoundation for my outfit. They are the white canvas to which I can add to build that polished look. Now I know that this sounds way easier than it actually is because basics don't necessarily mean simple. For me, great basics proved to be items that have the following features:
have a simple clean design (that means, no ruffles, frills, studs and other details and that's because I want to minimize the chance that they will clash with the details of the other items that I'll use to style to come to my final look )"building blocks")
fit impeccably (that means that the sleeves hit right at the wrists, the pants are not loose in the hip area and the tops are not longer than needed for your frame; alter them if you need to in order to have them fit you like a glove)
are in neutral colors (that means, white, tan, beige or grey)
are made of quality fabric (this is especially important because you will use these items often and you want a fabric that looks good and expensive even after repeated washing ot cleaning)
Once you build your basics, you can shop for funner things to mix and match with your basics and get multiple outfits especially if you stick to one or a few key color palettes. I'll address color at a later time, but for today, I wanted to talk about how to accessorize your basics in order to get a polished look, because that's one of easiest ways to elevate your basics.
STYLE TIPS:
Pick basics that fit impeccably and are either from the same color palette or have a simple classic feel. I picked a pair of olive pants and paired them with a short sleeve turtle neck. The turtle neck is one of my basics only if you note it is not basic at all as the fabric is really soft and it looks expensive.
Add simple statement jewelry and ensure that it either plays up the same theme or compliments your other accessories. For example, I matched up my oversized chain necklace with the the metallic chain details on my shoes.
As a final note, I wanted to emphasize how important is to pick great basics, The turtleneck I picked looks polished and expensive but in actuality it is an item from GAP under $25 and I picked it because it has that elegant design that old school ballerinas would wear back in the days or you'd see a piece like this on Audrey Hepburn or Jackie O. So when I shop for basics, I make sure that they have a unique vibe too besides being versatile. More on that soon and for now, enjoy my look and stock up on my picks for basics below.
SHOP MY PICKS FOR BASICS & ACCESSORIES:
I hope you enjoyed my post and of you did, comment below if you'd like me to write more about how to develop a great basics' collection. To read more on how make a simple outfit look expensive, also see HERE, HERE and HERE.
XX
isabel
ALSO FOLLOW ME ON BLOGLOVIN SO THAT YOU NEVER MISS MY POSTS!