How To Style A Practical Yet Chic Outfit For the Holidays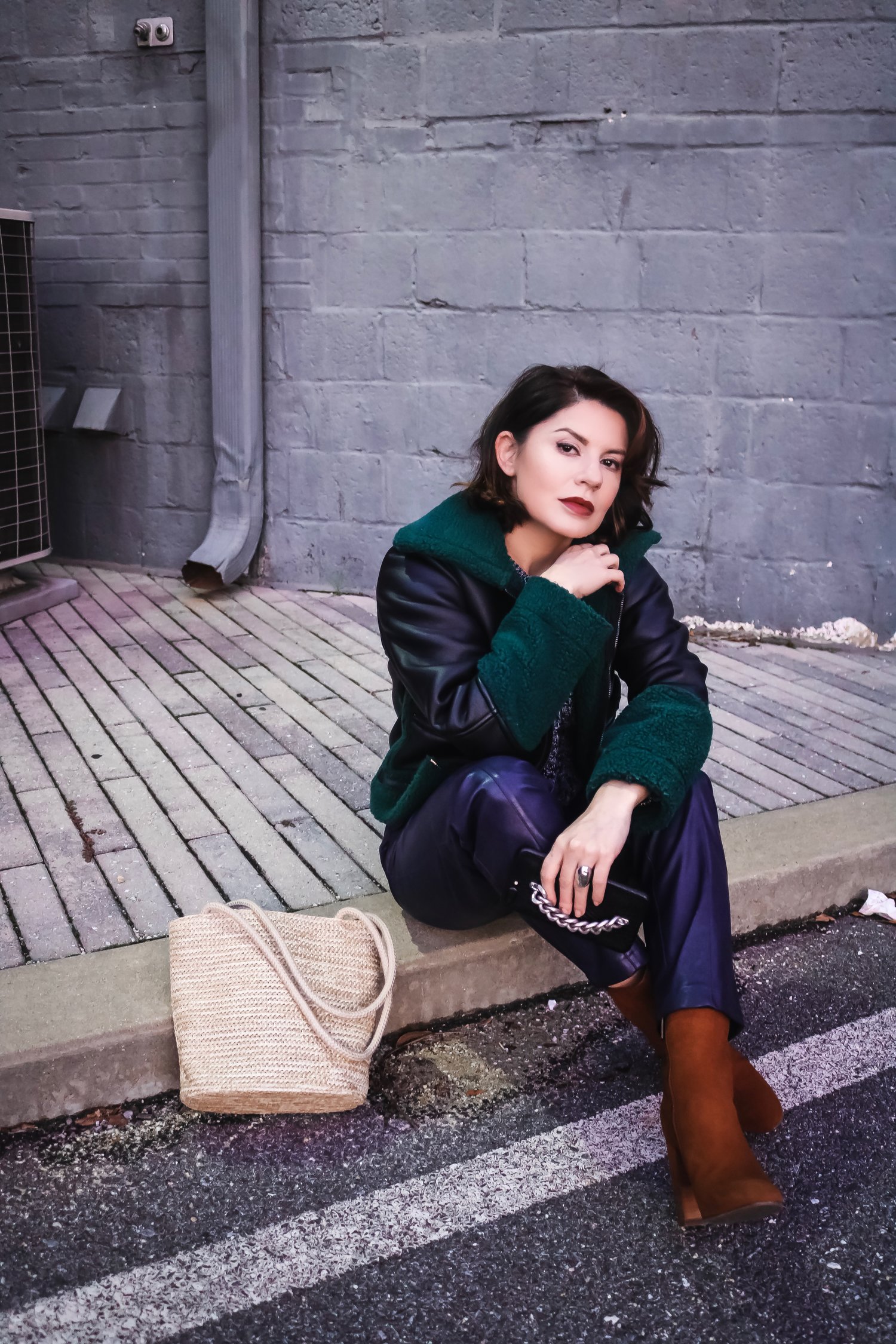 So, the Thanksgiving is over but Christmas is just around the corner :-). And there are so many more things to do and buy, right? Like me, for example .... I still have not purchased by Christmas tree (shhhh).
OK, I'll say no more because I do not want to go into a panic mode :-). I've got this and so do you, and in today's post, I'll show you how to quickly style a practical yet a stylish outfit that you can wear for the holidays or when you are simply running your holidays errands. If all depends on how and where you intend on spending your Christmas and New Year's Eve. If there is a glitzy party in your itinerary, then you gotta put your sequins on ( and I'll address that into a different pst soon!) , but if you are going for a more low key celebration this outfit will do nicely.
STYLE TIPS:
Pair a monochrome outfit with a bolder aviator jacket. Go for a grey, blue or camel color scheme for your outfit. Or try one like mine where I combined all three (blue leather pants and grey sweater and + camel boots+ bold aviator jacket).
Deviate a little from the usual denim and sweater look and replace that jean with a par of leather pants. H&M has great options this year that look a great deal like the real thing, fir amazingly well and are of high quality. That faux leather will add a little sass to your outfit.
Get an aviator jacket in a neutral or bold color like mine. They are soooo cozy, look great with everything and you can wear them even with most of the oversized sweater.
SHOP MY LOOK:
What do you think? Do you think you can rock something similar or do you go for a different approach when it comes to holiday outfits?
To see two of the gift guides I crated for winter 2017, read: Top Eight Gifts That Your Man Will Actually Enjoy and Use, The Best Skin And Hair Care Ideas For Her | Winter 2017.
xx
isabel
LOVED THIS POST?? PLEASE SHARE IT.
ALSO FOLLOW ME ON BLOGLOVIN SO THAT YOU NEVER MISS MY POSTS!