How To Spend The 2017 Winter Holidays In New York In A Memorable Way
Last week my boyfriend and I were in New York city for a couple of days for a two day vacation. We often travel to New York for fashion related events but we also enjoy traveling to New York just for pleasure, as we love spontaneity, travel, art, and food. And New York has plenty of that :-). We stayed at Viceroy Central Park and absolutely loooooved it. And so, today, I am I going to share with you why I recommend this hotel as the #1 place in New York to spend your Winter 2017 holidays in a very memorable way.
THE VIEW
I don't know if I have to say more after the title. But I will anyways :-). If you are a lover of city skylines and city vibes like me - look no more. The windows were large, almost floor to ceiling in size, and the mornings were glorious ... There is nothing more that I love than waking up to soft sunlight and a great view, and that's exactly what you'll get there. The city view and the view of the Central Park is so soothing to me, and it is particularly calming when you sip a cup of coffee in the morning or glass of wine later on during the day while staring out the window.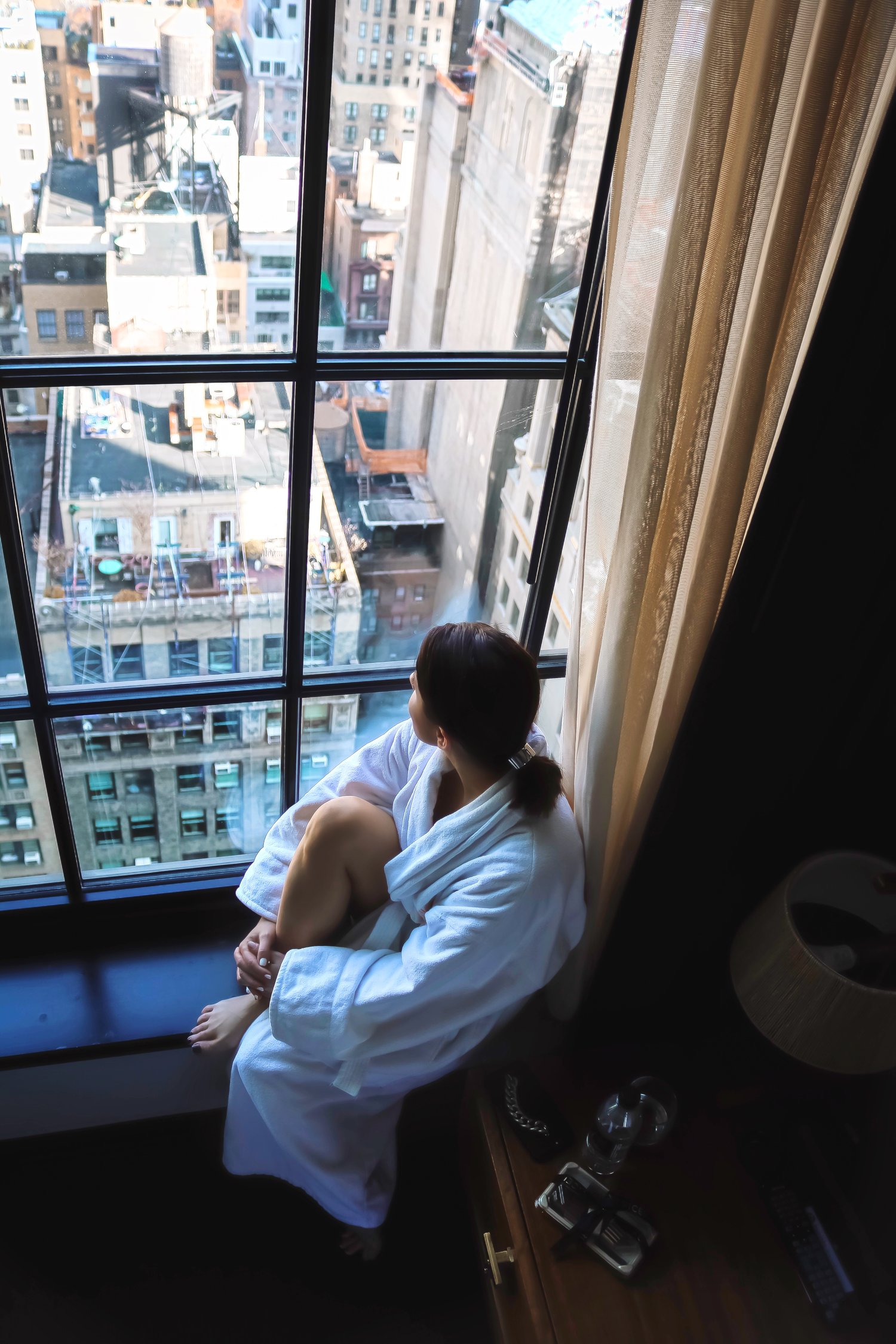 THE REFINED DECOR
The rooms were thoughtfully furnished with a classic decor but the atmosphere was very welcoming, laid back, and warm. It was pleasant to sit, lay down or just relax after a day in the city. What stole the show for me were the brass accents that softly glimmered in the low lights, and added sophistication and edge to the classic vibes. The same brass accents continued in the bathroom accompanied by intricate small tiles. I loved showering there in the morning especially since the outer wall of the shower had a round window high up that immortalized a perfectly still city view as if it was a skillfully placed painting. I tried my best to capture it with my camera but the picture doesn't do it justice because of the refection of the window and the light coming from it. It is, however, an image I cherish:-)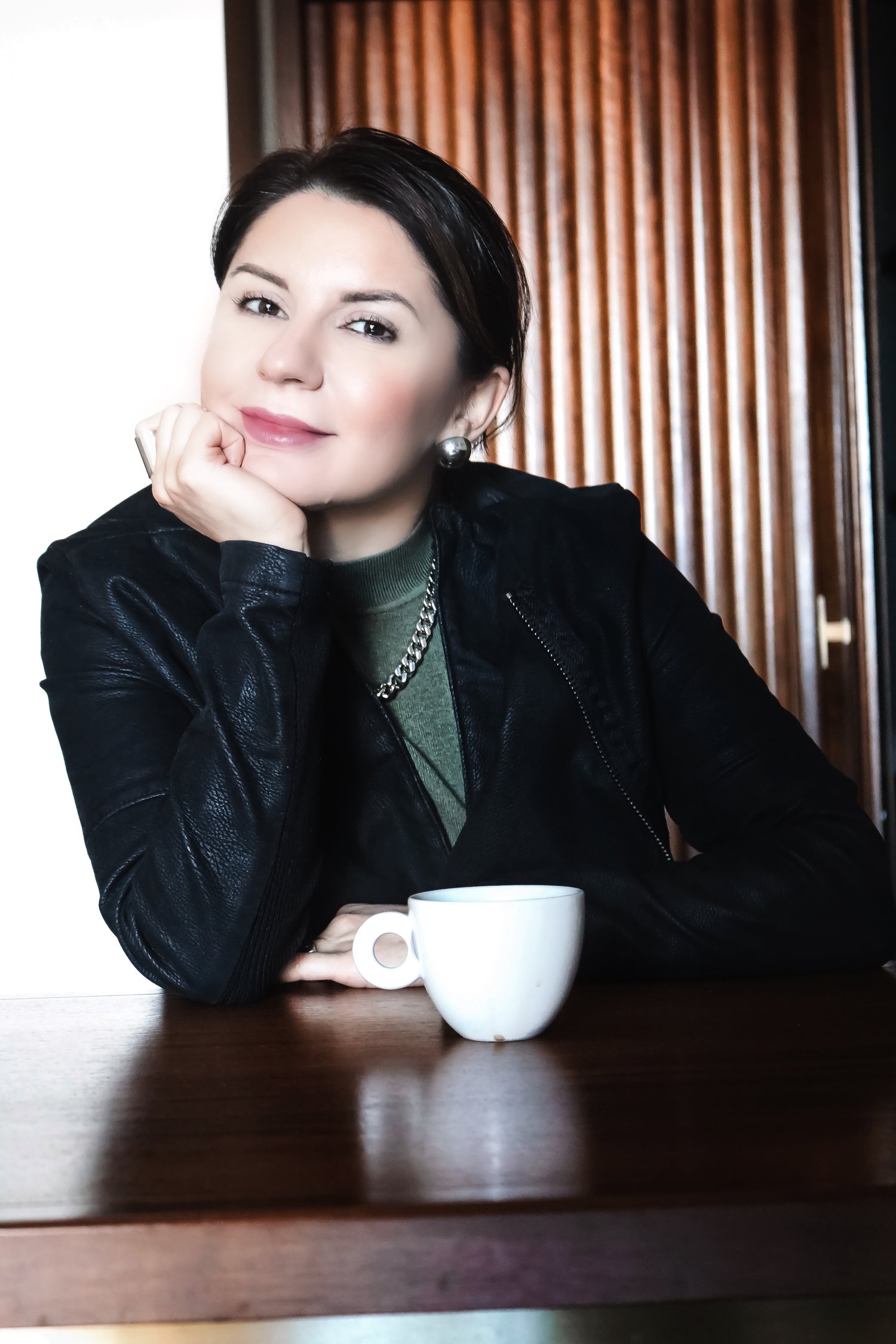 THE ROOFTOP
Open after 4:30pm, the rooftop offers a laid back ambiance in a classy decor, and a sound selection of skillfully mixed cocktails heavy on the alcohol (yay!). The view is spectacular and since darkness sets in fast in winter right 4:30 pm, the city lights dance magically in the distance adding a little romance to the place. Definitely stop by and have a bourbon based cocktail .. or more :-). I only needed two to call it a night :-))
LOCATION, LOCATION, LOCATION
It is located in the Central Park area of New York. Need I say more?? But if I must, then I will only add that it is a great area, surrounded by a lot of restaurants, boutiques and bars. It is metro accessible and you can get an Uber there right away. The Kingside restaurant, attached to the the lobby of the hotel, is a chic and quirky place that serves breakfast, lunch, brunch and dinner. Enchant your tastebuds there or venture around to discover more. for We have recently transitioned to a plant based diet and were very happy to discover a wholly plant based little cute place called Beyond Sushi. The vegan rolls provided a very appealing visual journey and a heightened culinary experience at beyond reasonable prices. The places is highly rated by both vegan and meat-eaters. I am curious to know your thought and personally, give the place 5 out 5 starts for both food, service and presentation.