5 Common Ways You Are Ruining Your Hair And 5 Easy Things You Can Do To Keep Your Hair Healthy, Hydrated and Shiny This Winter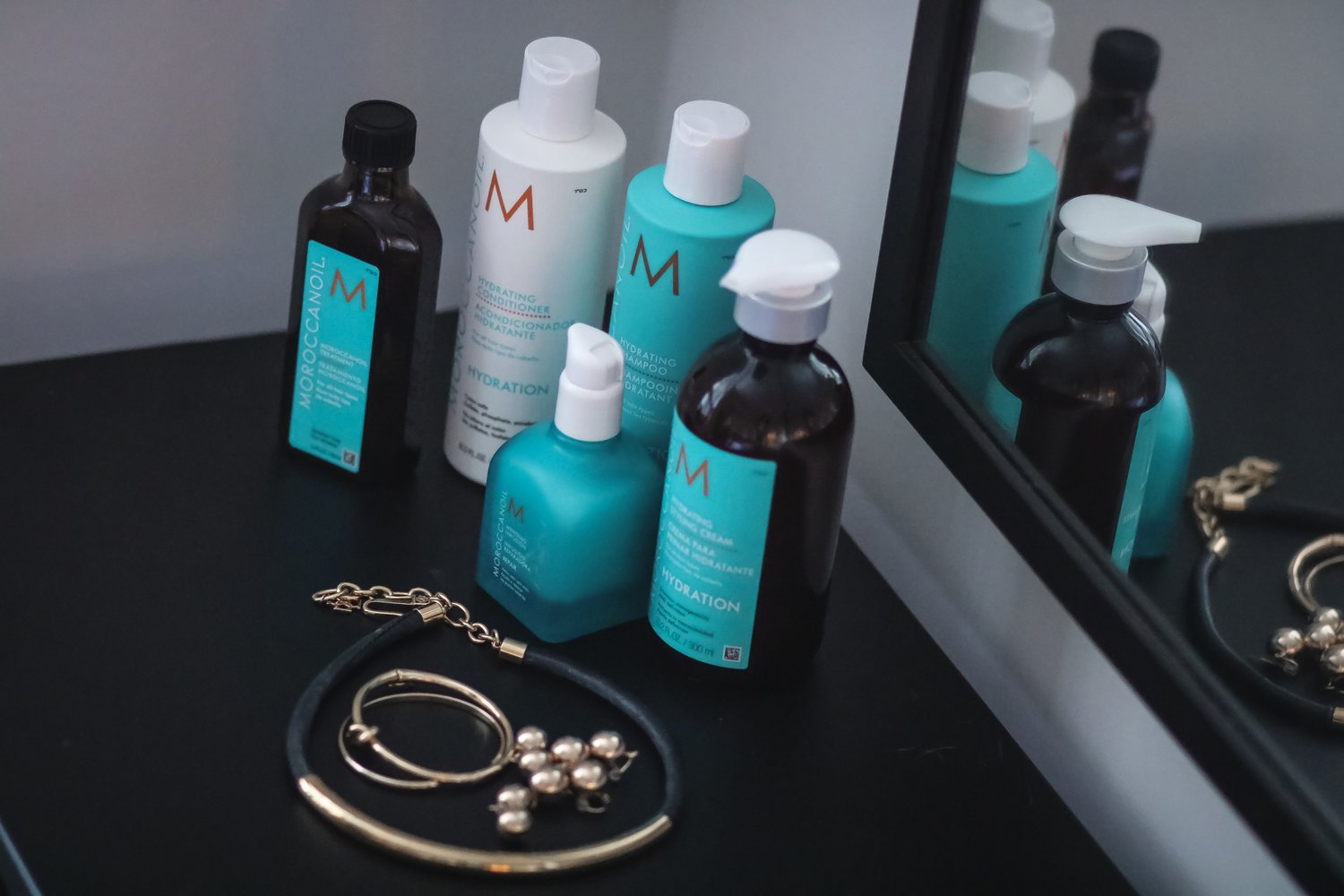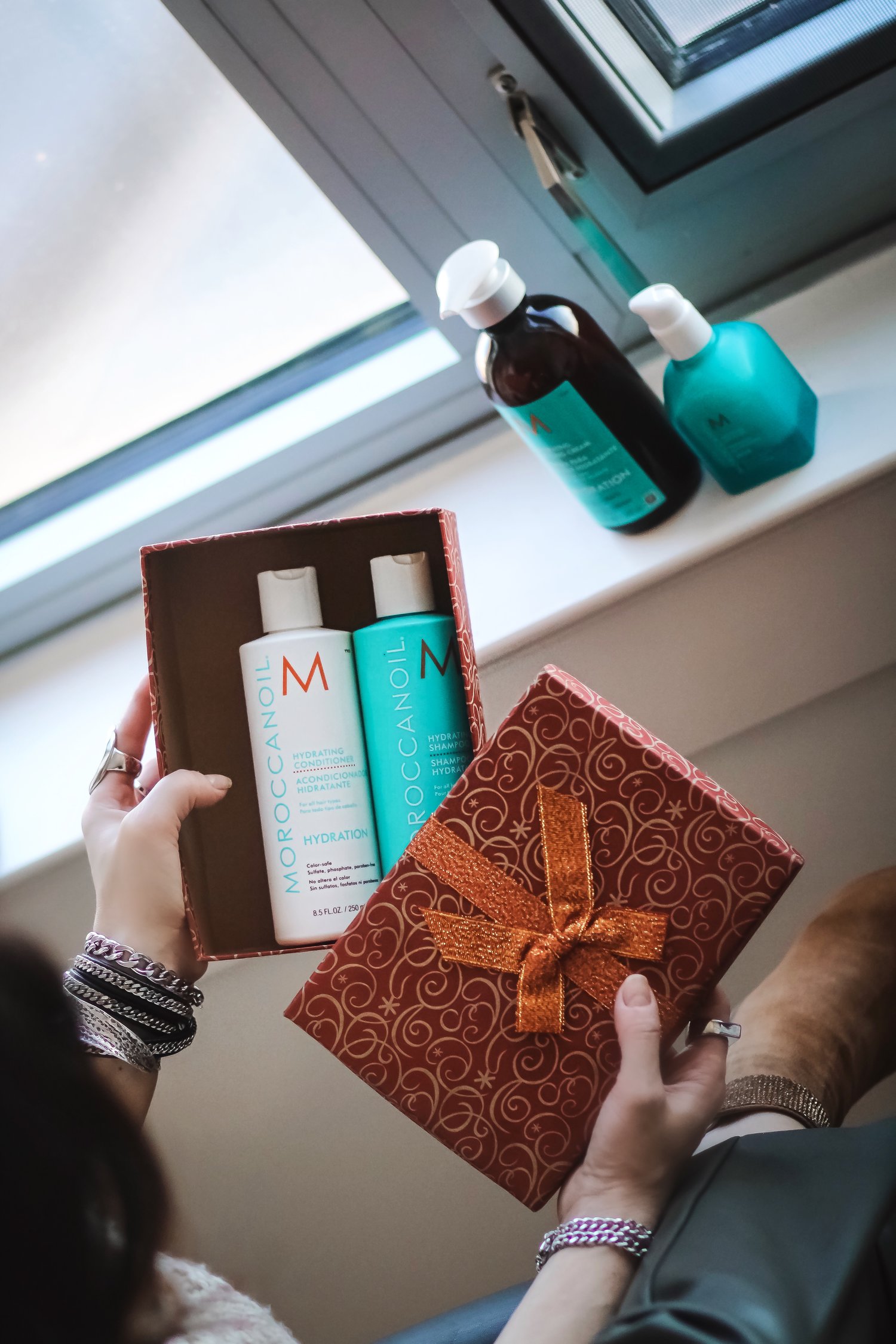 After an Indian summer, winter suddenly came in my area as well, with chill and dry winds that took such a tall on my hair. So, I took it upon myself to find a way to keep my hair healthy and beautiful in this cold season. In today's post, I'll share with you, 5 common ways you are ruining your hair and 5 easy things you can do to keep you hair heathy, hydrated an shiny this winter.
MISTAKE #1:
You dry your hair at a high heat setting. Consider this: water boils at 210 degrees, and some hot irons and dryers heat up to 450 degrees. So, imagine what that heat does to you hair!
Do this instead:
Dry your hair at a lower heat setting or use a cold air setting. Most modern hair dryers have a cool setting. My personal favorite hair dryer is Dyson as it allows for several heat and airflow settings. It also measures the air temperature every 20 seconds, keeping the temperature at optimum levels to prevent heat damage to your hair. I also like to apply a dime size of Moroccanoil Treatment on my damp hair before drying it. The treatment oil contains argan oil, so, it hydrates my hair beautifully and also adds incredible shine. You have very fine hair that loses volume very fast or lighten your hair, you can use their light version of the same treatment oil.
MISTAKE #2:
You overuse your hot iron or straightener to style your hair.
Do this instead:
Take a break from heat styling. Try to style your hair in a pony tail or a bun or experiment with other hairstyles that don't require heat styling and will give your hair a rest from thermal tools! If you absolutely must curl your hair, use thermal rollers. They are gentler on your hair because the rollers are wrapped in insulating material, so, there is not hot metal that touches your hair. As a bonus point, you get your curls ready in 5 minutes. I use these ones, and I get incredible Sophia Lauren volume for my short hair :-). If you prefer lager rollers, you can try these as well.
MISTAKE #3:
You over-wash and under condition your hair. Shampooing with a a shampoo that's too harsh for your hair, or shampooing too frequently, can strip away your hair's natural oils. At the same time, you if skimp on the the conditioner because your think it weights down your hair, you just got yourself a perfect recipe for dry scalp and hair.
Do this instead:
Choose a shampoo that's designed for dry hair or for extra hydration. Just like your skin, your hair needs proper hydration. My personal favorite shampoo and conditioner are Moroccanoil Hydrating Shampoo and Moroccanoil Hydrating Conditioner.
Another thing you can do is to condition your hair on the days when you do not shampoo your hair. You can still enjoy the refreshing experience of a shower only instead of shampooing your hair, you can opt for rinse-out with a conditioner or a hydrating mask formulated for dry hair. I like to do this twice a week and I use the Moroccanoil Intense Hydrating Mask. If you have fine hair prone to loose volume fast, use the Moroccanoil Weightless Hydrating Mask, which is (you guessed right ! :-) ) , weightless yet so hydrating.
MISTAKE #4:
You brush your hair when it's wet. Never do that! Wet hair is delicate and vulnerable and can easily break or be torn with your hairbrush. This will cause long-term damage and also add frizz.
DO THIS INSTEAD:
Let your hair air dry naturally, if you have time, or dry it as I described earlier under Mistake #1's countermeasure: using cooler setting of your hair dryer. I highly recommend also applying a little drop of hair oil, such as Moroccanoil Treatment, or moisturizing styling cream, such as Moroccanoil Hydrating Styling Cream. If you are prone to split ends or simply want to prevent them, apply some repair cream at the ends, such as Moroccanoil Mending Infusion which will prevent further damage and also remove any frizz,
MISTAKE #5
You don't wear a hat when you go outside. The cold wind and temperature will dry your hair and damage your scalp, which could affect your hair growth as well.
Do this instead:
Wear a hat that is not to tight (try this one or this one - both are stylish and trendy options). Also if you worry about getting static hair, just rub a drop of hair oil in your palms til your skin glistens then slowly work your fingers through your hair starting from the bottom and working upwards. I like to use Moroccanoil Treatment or Moroccanoil Glimmer Shine finishing spray. Both smell amazing and contain argan oil and I kill to rabbits in one blow: keep my hair hydrated and shiny :-)).
I mentioned the Moroccanoil Treatment several times in this post and that's because I am a big fan on this product and it really works for my hair. If you have never tried it but would like to see if it works for your hair as well without splurging on a full bottle, they have the 25 mil size which is ideal for travel and gifting (this comes in the same 25 ml/0.8 oz size in a cute ornament package!). A little goes a long way: you only need a small drop using the technique I described in the earlier paragraph, and which was suggested by hair care expert Nick Chavez.
And if you really want to be good to you and make your skincare and haircare part of you healthy lifestyle, also drink plenty of water every day and consider investing in a humidifier. The heat and dry air in the apartment contribute to dry skin and hair, so, a humidifier will keep the air full of moisture. That's a great environment for both your skin and hair as your skin keeping your skin and scalp will stay hydrated and healthy and your hair will stay shiny and frizz-free.
SHOP MY POST:
If you liked this post and would like to implement a good skin and hair routine for yourself or/or a loved one, read also my post on The Best Skin And Hair Care Gift Ideas For Her | Winter 2017 where I review several gift sets that should give you or your loved one a great start for amazing skin and hair in the upcoming year :-))
xx
isabel
LOVED THIS POST?? PLEASE SHARE IT.
ALSO FOLLOW ME ON BLOGLOVIN SO THAT YOU NEVER MISS MY POSTS!