Tellaro, Lerici | A Tourist-less Experience In Cinque Terre In Italy
I have been meaning to share with you a dear-to--my-heart secret: my last month's visit to Lerici and Tellaro in Italy. I have never really fallen in love with a place before, but his time, when I left Italy, I felt a sense of regret and longing for that place. I was so moved by my stay there and I realized that I miss it... It feels like months have passed since and I have a nostalgic sense of longing for that place where I felt so connected with the nature and beauty around me, and so at peace.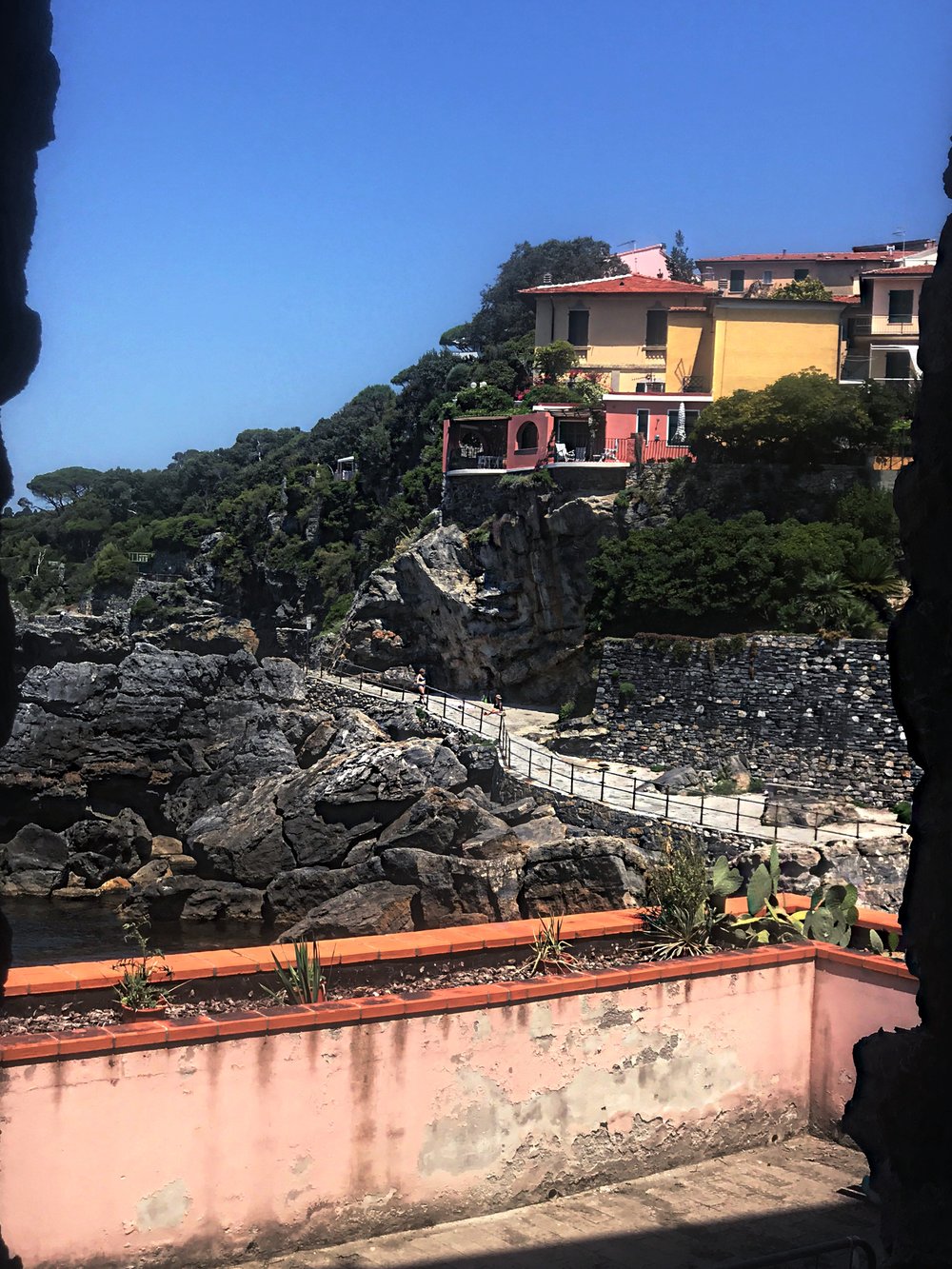 But why I am telling you all this? It is because Lerici and Tellaro are in very close proximity of the famously known Cinque Terre but what you don't know is that Lerici and tellaro are much more beautiful than the Cinque Terre places, which have been so commercialized and flooded by tourists.
If you read thorough some of my previous travel posts, I am a very private person and tend to dislike touristy places. A lot :-). So, I always look for places to visit and travel to that most people overlook. I like to observe nature and places it its raw beauty, interact with it and absorb its unique unedited version.
So, if you are like me and are looking for the unusual, go to Lerici and Tellaro. You will get a unique tourist-less experience. The place is reminiscent of the Amalfi Coast, with rivieras, turquoise waters an sunsets mean to leave you speechless. The other two towns nearby: San Terenzo, Fiascherino make up what have now is called the Quattro Terre places and are very charming as well.
But getting back to Lerici - this place is know as the Gulf of Poets (Golfo dei Poetim, in Italian) and has been an often visited place for Lord Byron and Percy Bysshe Shelley (and his wife Mary Shelley!), where both sought and found inspiration. Every morning, while passing the Shelley hotel (named after the poet who often used to stay there), on my short walk to the beach, I considered to keep my experience in Lerici to myself. Reason why I did not take any pictures in Lerici :-). But then I thought that knowing the impatient nature of most, chances are that some of you did not even reach this paragraph, so, this place will be known for those who are looking and listening ;-).
I will say no more as it not my intention to convince you to go there. I will let you peruse through my shots of Tellaro, where time appears to have stayed still and in awe, just like me, inhaling all that serenity and beauty.
XX
isabel
LIKE IT? SHARE THIS POST WITH YOUR FRIENDS! I'M ALSO ON BLOGLOVIN !