5 Key Points To Consider When Shopping For A Leather Jacket | For Petites and The Rest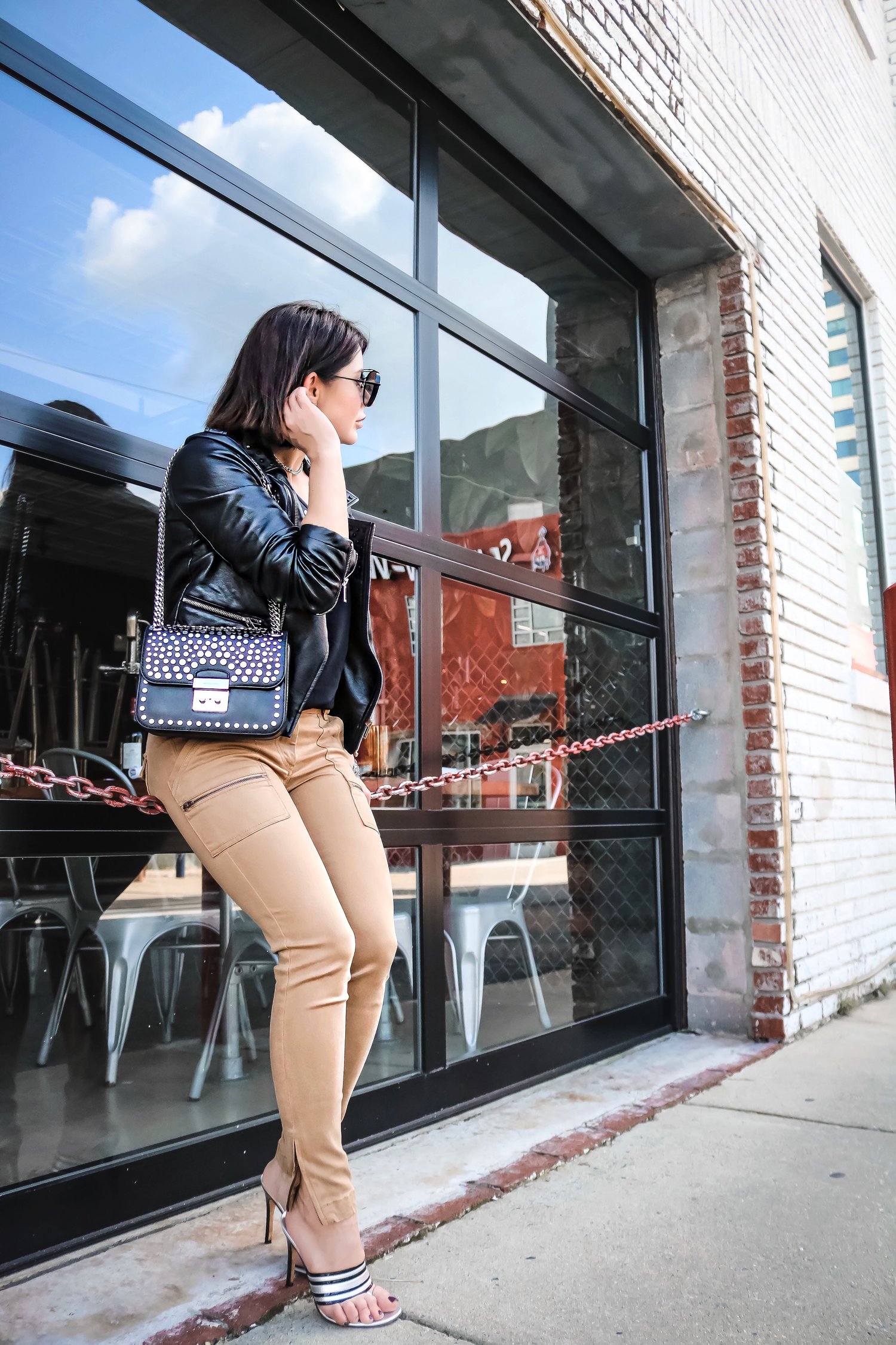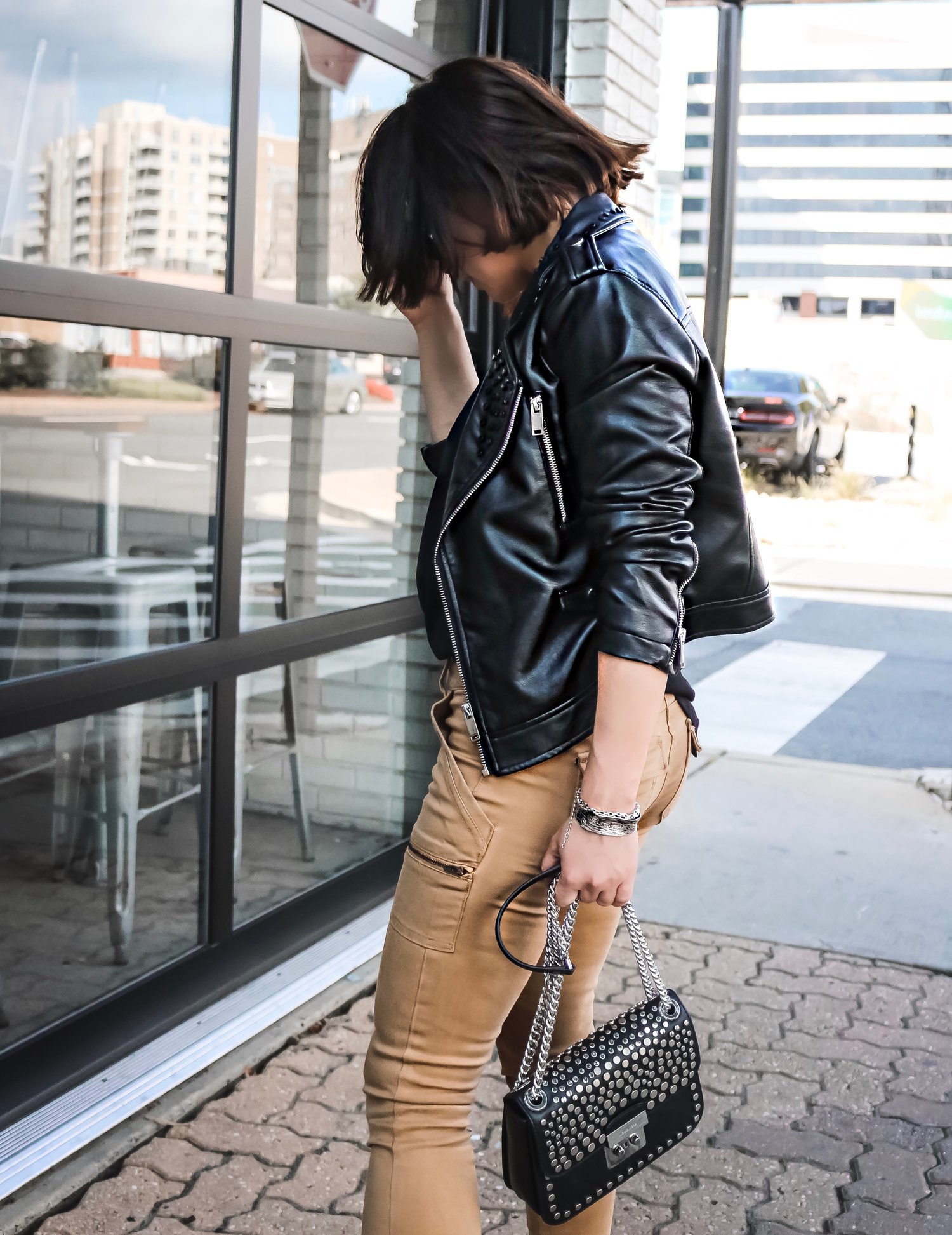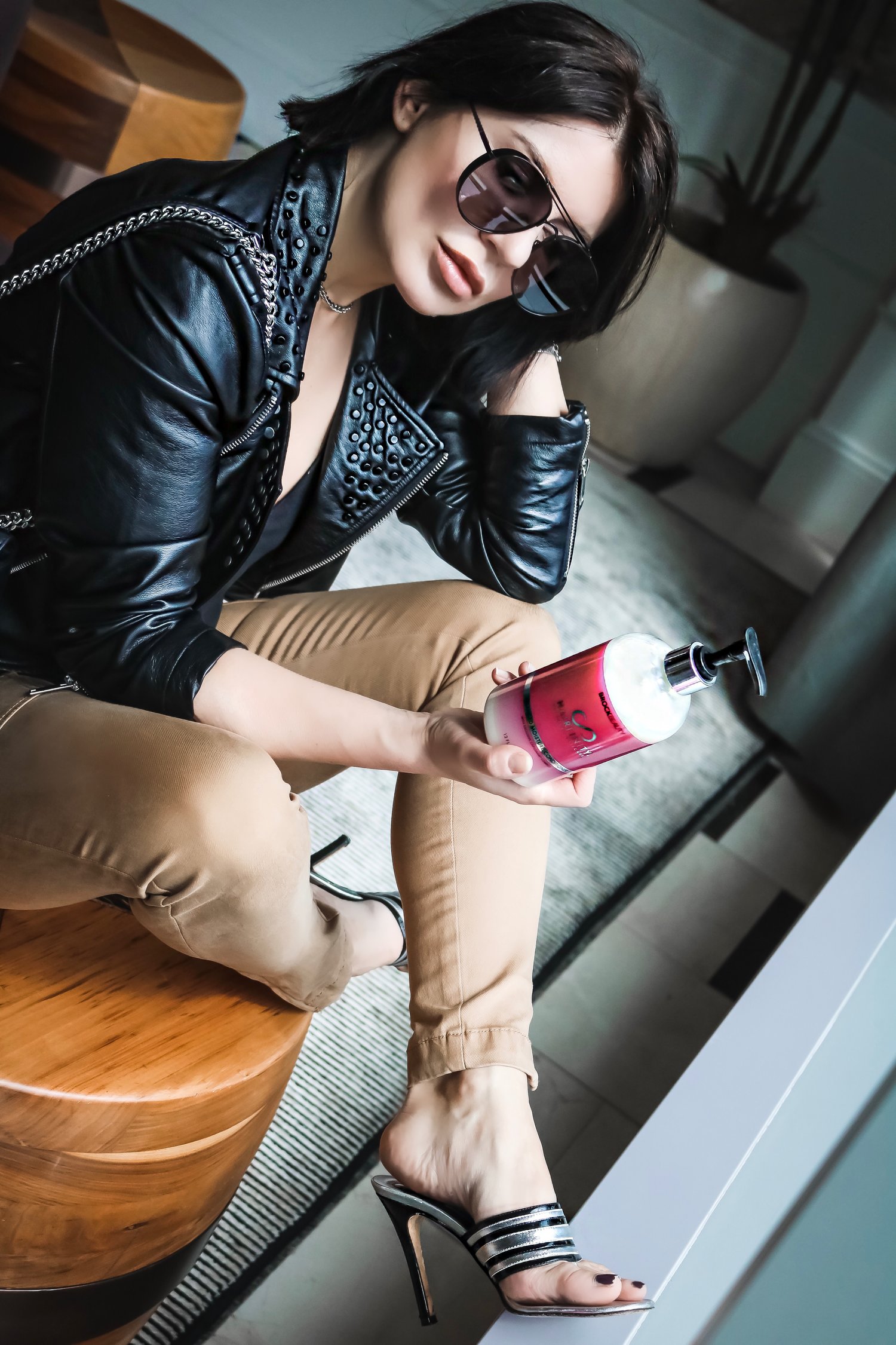 I am always on a hunt for a good leather jacket. That's because if you get one that is classic and fits you just right, you can add so much polish and edginess to an outfit. Think of a classic little black dress with a sharp leather jacket or a pair of skinny jeans, a silk shirt and a leather jacket... You see where I am going with this ? You can throw it on and instantaneously polish a look.
The challenge is to get one that fits you right and is versatile enough that you can get as much wear as possible out of it. Below, I'll address just that so that petites and our taller counterparts can buy the best one for their frame.
STYLE TIPS:
Pick one in the classic Moto look and that is black in color. Go for a classic fit, such as the Moto look.
Ensure a proper fit in the shoulders, sleeves and overall length. A classic Moto should hit you at the waist. Stay away from droopy shoulders and sleeves that are too long.
Go for a clean design. Stay away fro fringes and embroideries or intricate stitching. The simpler the cut, the more versatility you'll get out of it.
If you are buying online, check the shoulder to shoulder measurement and the sleeve length. I know my measurements and always look under "more info" section in the description of the item. Sometimes you see that information under the sizing information as well where they typically let you know what size the model is wearing and what is the inch difference between sizes.
Also if you are petite, look at the reviews. I always look to see if it runs small and if most reviewers state that it does, I still buy it in my usual size as I have a small frame. Also, most European designers run small, so you have a better chance to get shorter sleeves and higher fit. Yoox curates a lot of Italian designers at affordable price tags, so, definitely check them out if you are small framed like me.
For more suggestions on how to get a leather jacket that will fit you perfectly, whether you should consider leather or vegan leather, vintage or not, read Refinery 29's shopping guide for a perfect leather jacket.
Finally, some brands to consider if you are petite, are: Silvian Heach, Topshop, Nasty Gal, Blank NYC.
SHOP MY PICKS FOR PETITES:
If you enjoyed this post, please SHARE IT.
ALSO FOLLOW ME ON BLOGLOVIN SO THAT YOU NEVER MISS MY POSTS!
XX
isabel