6 Cool And Fun Ways You Can Style Plaids in An Innovative And Unexpected Way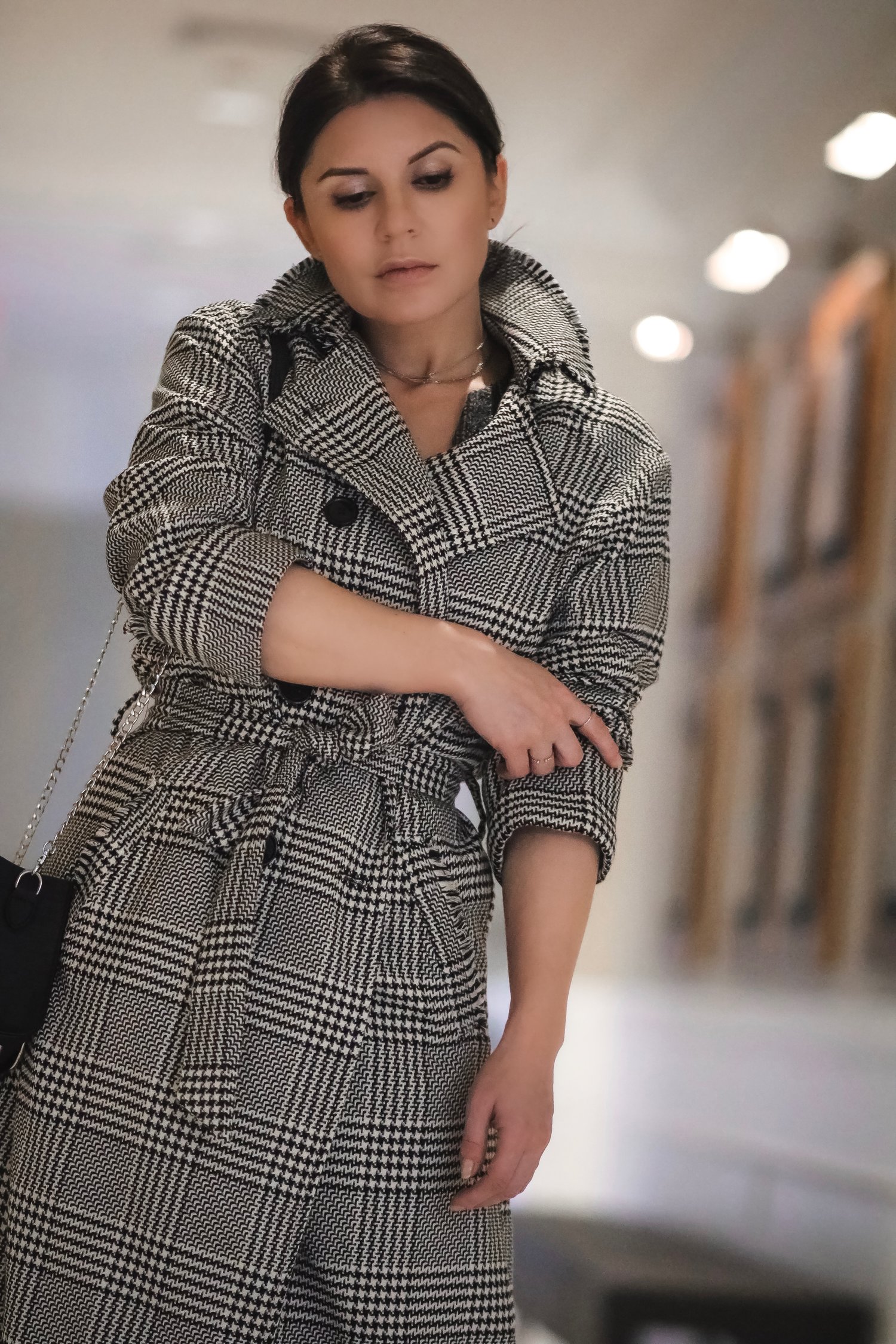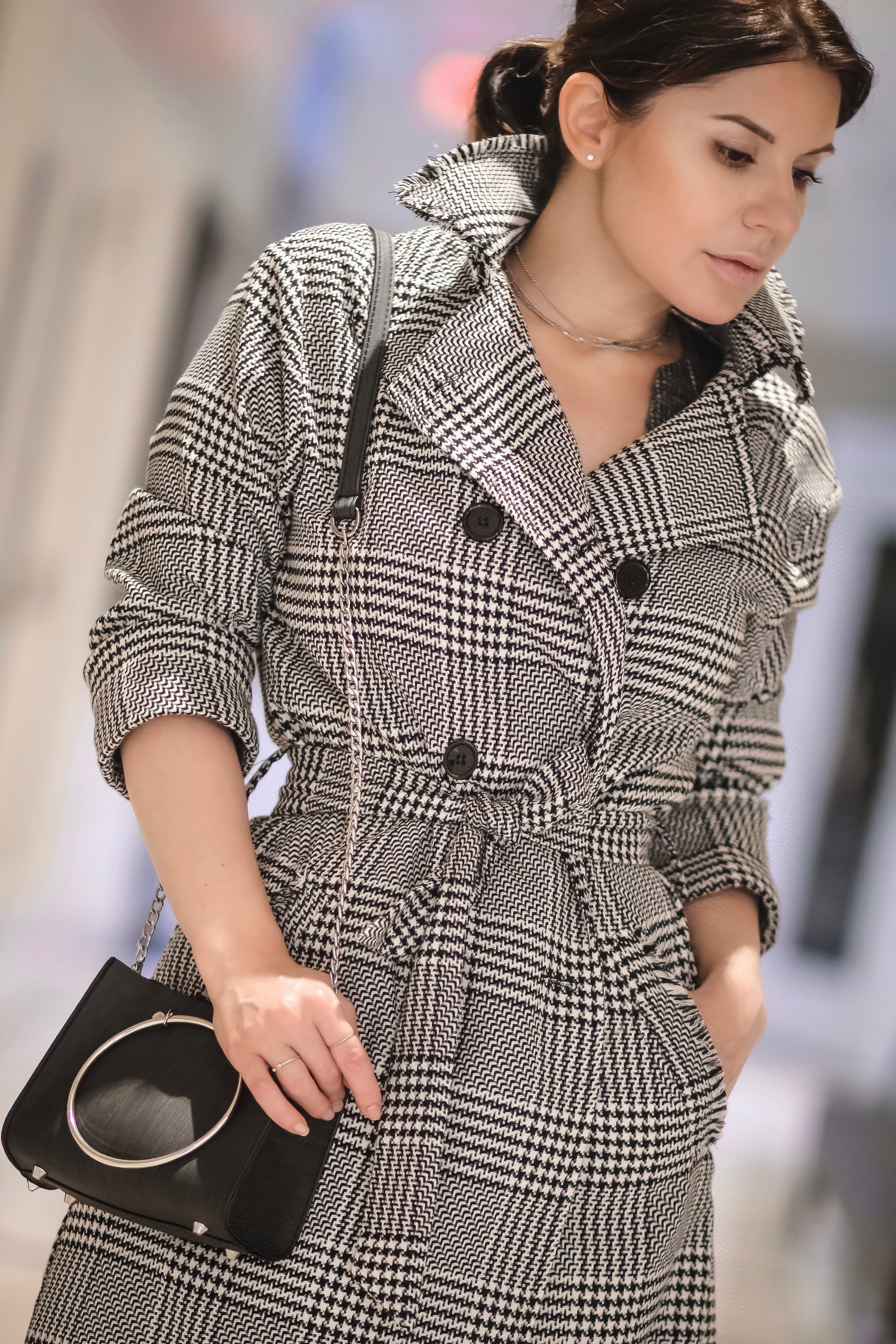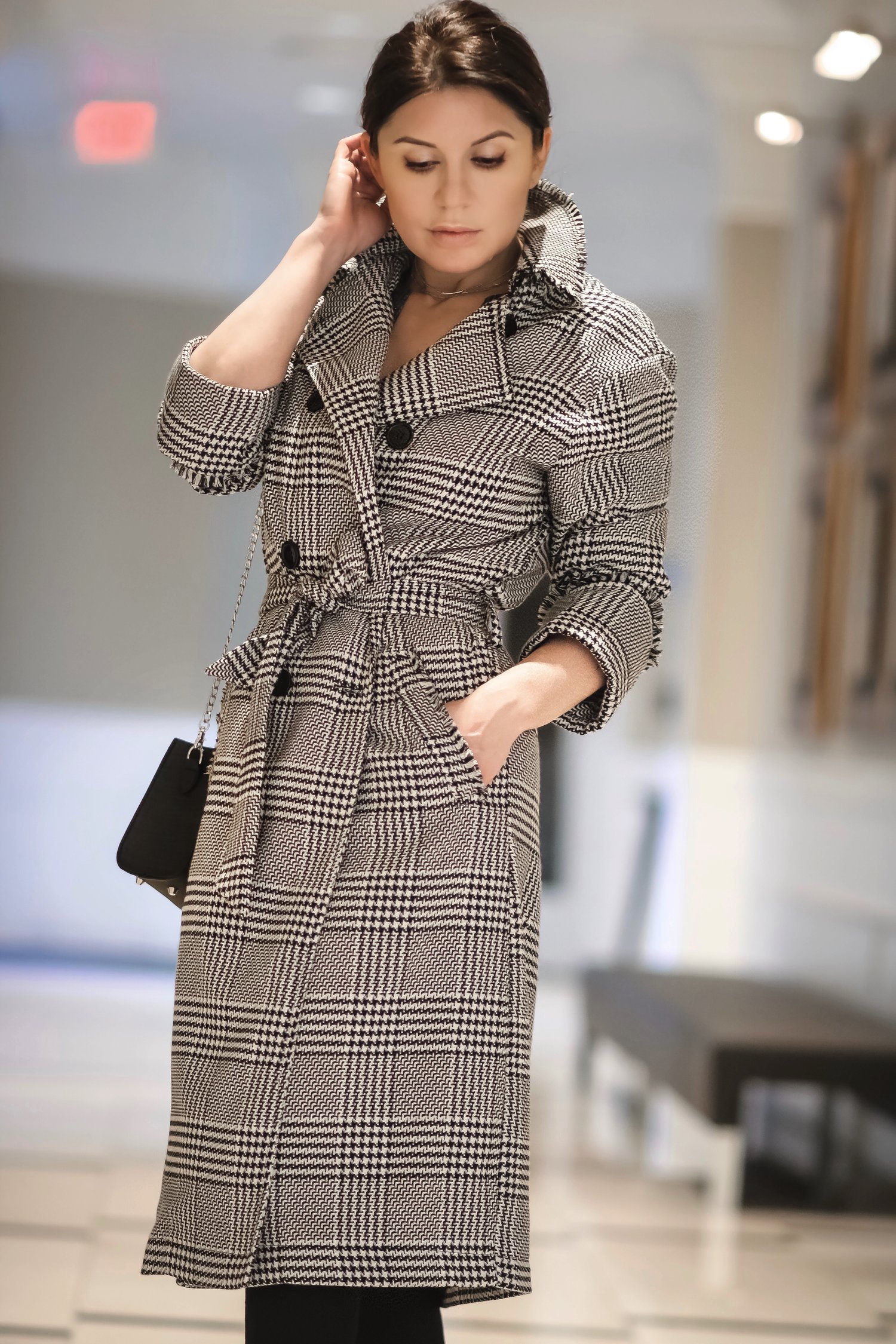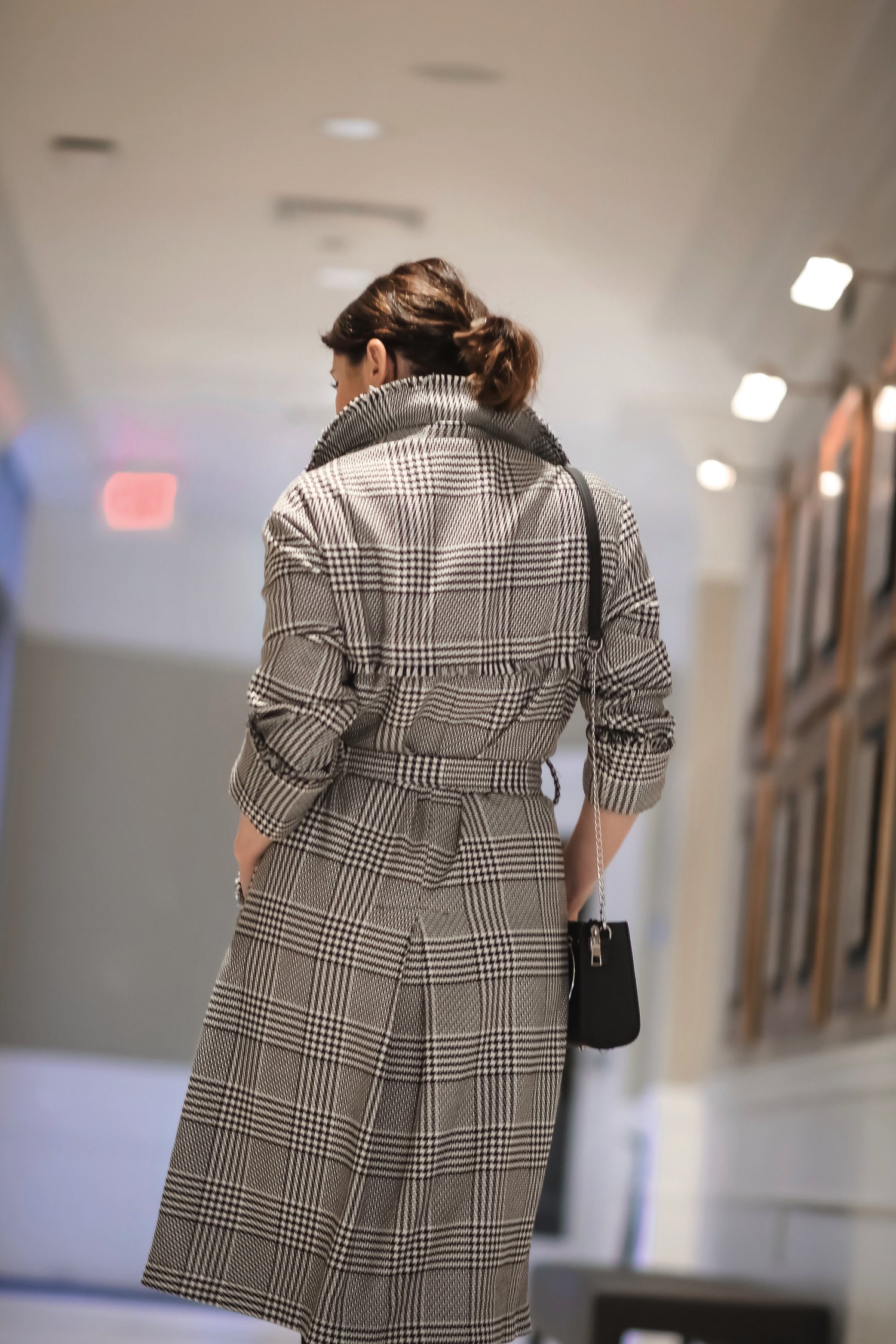 I gotta say that I wasn't sure about the plaid trend in the beginning. A fews years ago I thought it was cool when it Zara was sporting plaid tops with zippers on the back but this season when it first peaked I found the blazers a little too preppy for my taste. Here is the good news, though, the plaid is expanding to areas, so, if like me, blazers are not your thing, you can incorporate plaid into other items of your clothing. In today's post, I'll show you 6 cool and fun ways you can style plaids in an innovative and unexpected way.
STYLE TIPS
The first pick is the obvious blazer :-). I find the gray plaid more palatable and elegant. It also is more versatile and timeless. I like contrast, so, I would style it with denim and a white tee or a silk cami.
A plaid coat or trench would make an excellent addition to any wardrobe. I like the ones that are belted because they elongate my frame. They also are a perfect classic that one can pair with a pencil dress or slim cut pants. But an oversized look, that is trending right now, would work as well if that's your preference.
Some gray plaid pants can look uber stylish with larger checks and gray. I like the cropped ones with sweaters and slim ankle boots or studded slides.
Another unexpected plaid pieces can be a jumpsuit. I like the ones that come in feminine colors ( such as pink, light blue or pistachio etc) and which have a bustier top. I've linked an affordable option like that below.
You can never go wrong with a midi skirt. A pencil cut one will always look sharp.
A mini skirt is not for everyone but if you can rock it, it will look both chic and sweet in plaid. I like the ones that have some asymmetry (see below my pick
SHOP MY PICKS:
Thank you so much for reading!
If you liked this post, you may also enjoy How To Effortlessly Turn Leather Pants Into A Classic Essential and 10 Chenille Sweaters You Need This Winter To Rock The 90s Trend
xx
isabel
LOVED THIS POST?? PLEASE SHARE IT.
ALSO FOLLOW ME ON BLOGLOVIN SO THAT YOU NEVER MISS MY POSTS!