How to Pull Off A Charlize Theron Atomic Blonde Cosplay Outfit by Using Regular Clothes | A Guide for the Nerdy Fashionista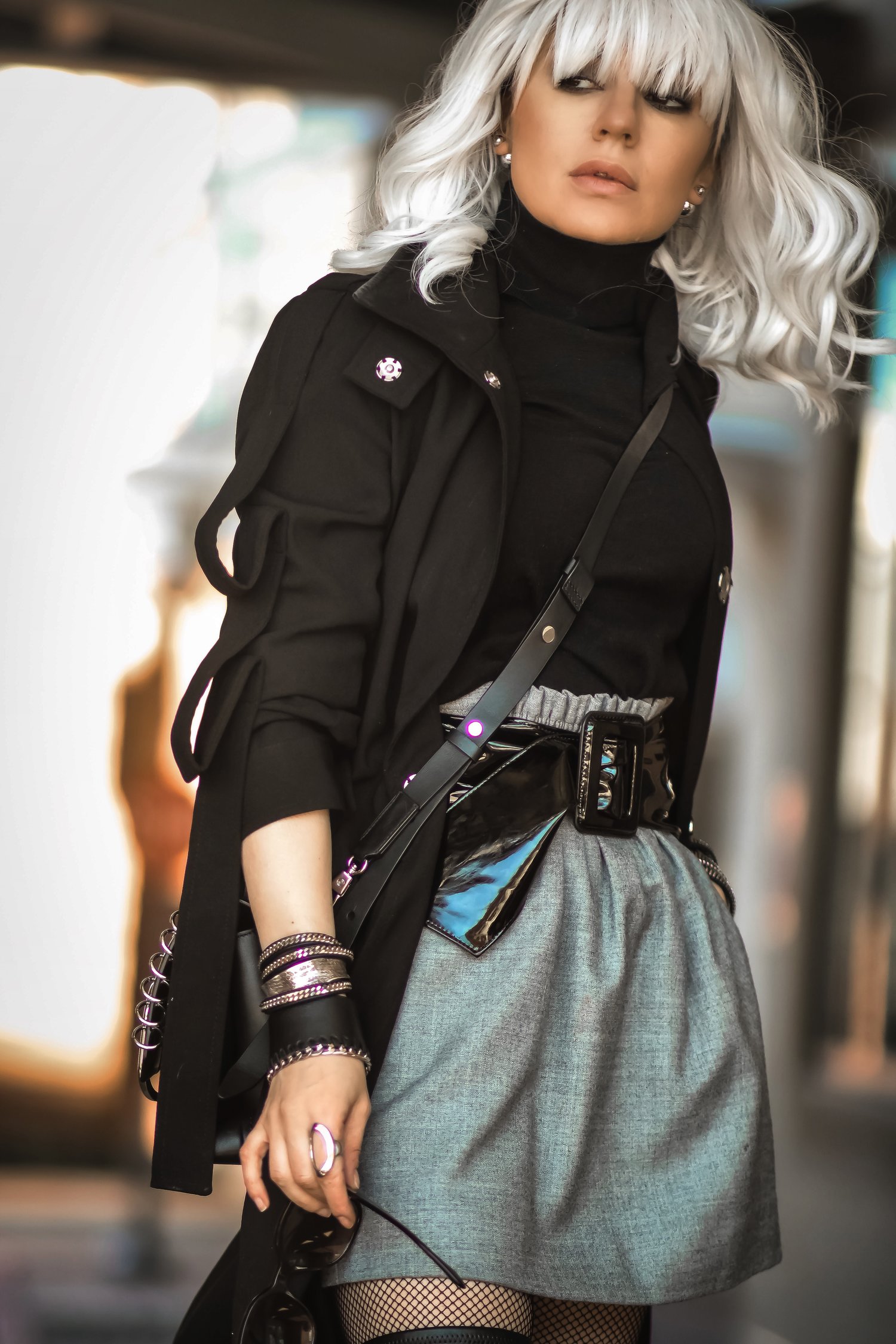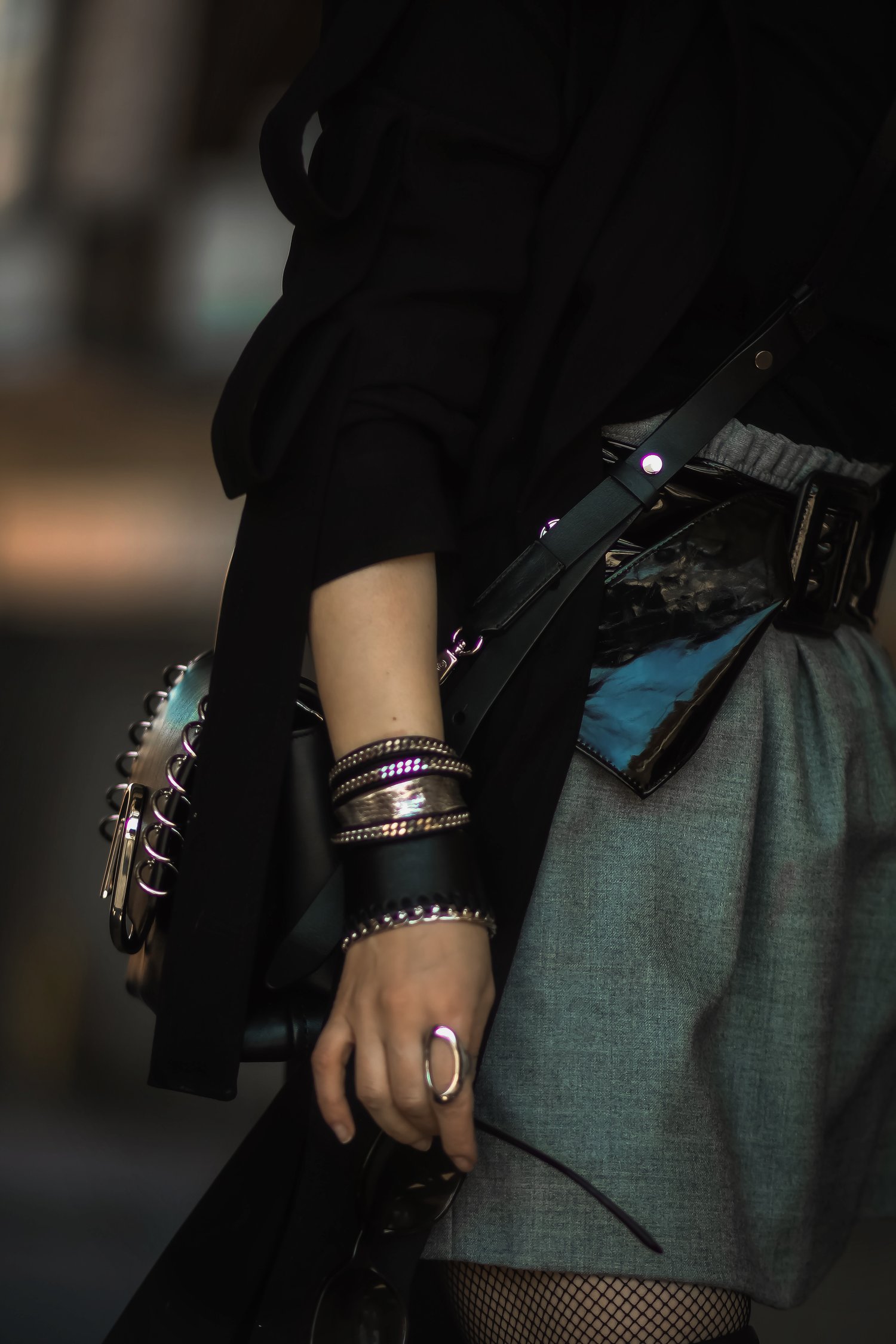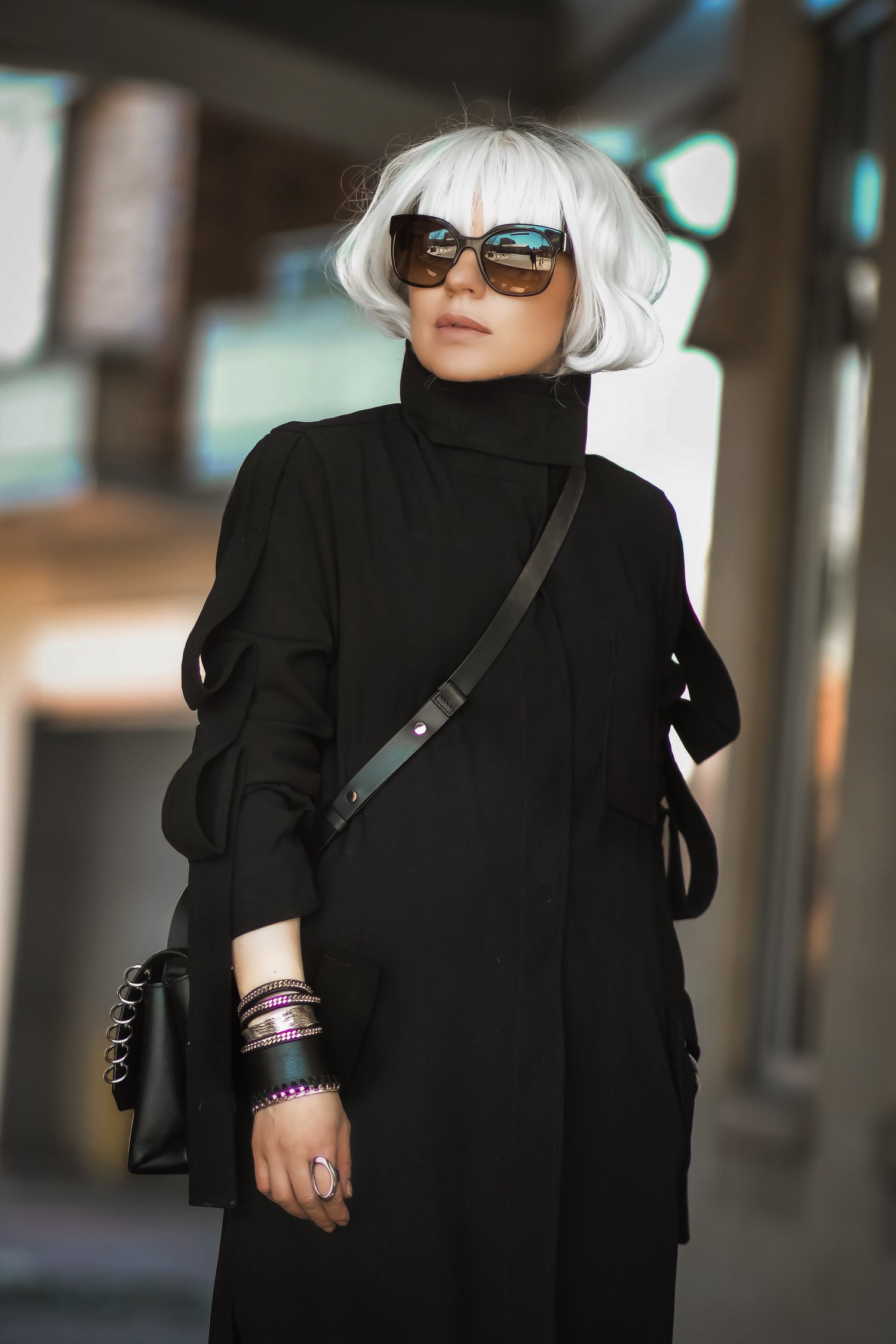 Here's to trying things at least once! On March 30th, I succumbed to my boyfriend's challenge and decided to join him and a couple of our friends for Awesome-Con in Washington D.C. I had only a few days to think of a costume and put it together, so, I literally had to 'pull a rabbit out of my hat'. So whether I pulled the said rabbit out my hat or not, I will leave it to your discretion. As such, in today's post, I will talk about how to pull off a Charize Theron Atomic Blonde cosplay outfit by using regular clothes from your closet. And since I am a fashion blogger, I thought that it would be a fun challenge to use only clothes that I wear on a daily basis to create a recognizable character's outfit that would also be fashionable, tasteful and perfectly wearable outside.
So, I picked my character, and if you have not seen the movie just yet, Charize Theron plays a badass spy in the 1980s' Berlin. Absolutely loved her style in the movie (obviously!) and how she acted in the fight scenes, which for once, were believable. Major love and respect for this intelligent and beautiful woman.
But getting back to the Atomic Blonde outfit. I did not want to replicate the outfit exactly because I think an outfit is more charming when you add your own spin to it. And in this case, I just wanted to capture "the spirit" and "vibe" of the Atomic Blonde. So, I asked myself, what would she wear if she were to go out? I re-watched a few clips from the movie and tried to capture her overall style and noticed that she liked to wear high-thigh boots, fishnets, turtlenecks, gloves, and trench coats. She also wore less lipstick and more of a smudgy smoky eye. That was great and on point, because I had all that in my closet and all I needed was a wig, so, I ordered one for $19 from Amazon.
Bellow, per usual, I am including some tips on how to achieve this look, per my bible :-). I am not going to mention the wig as some of you may be blonde already and it is not really a style tip and more of a prop. nevertheless, here is the link to the one that I bough on Amazon prime and it was quite qualitative considering the price.
STYLE TIPS:
Look for a black trench coat that also has a belt. Lift the collar a little up to create that mysterious look. If you don't have a black or a dark trench, she also wore a white trench in the movie, so you could go for a white or very light one and keep everything else dark. My lighter ones were too short so, I went with the black trench version.
Get a turtleneck. They also come in handy for spies :-). Also, they are cozy and have always bought one every season regardless of trends. There is something so comfy and stylish about them. I'm deviating :-)
Add a short skirt. Preferably a leather one, and pair it with fishnets and thigh -high boots. If skirts are not your stick, go for skinny black jeans with the same boots.
Keep your lipstick minimal. Go for a rose or nude color. Go for a smudgy smokey eye.
Add oversized sunglasses.
Add some badass bangles and bracelets ( she likes cool hardware like me :-)). Same goes for the bag.
And that pretty much should do the trick :-)
SHOP MY POST:
Thank you so much for stopping by. I hope you enjoyed this post and if you did, feel free to SHARE IT. You can also find me on INSTAGRAM where I post daily outfits, style tips, and some of the things that I like or enjoy in my day-to-day life :-)
I am also on now on MEDIUM and BLOGLOVIN, so, come say hi there as well :-)).
SUBSCRIBE HERE if you would like to receive a weekly cheeky hello in your inbox from me whenever a new blog post is up. You can also chat me up and let me know what fashion issues keep you up at night :-)
And if you missed my latest posts, you can read them here:
This was my first experience with a cosplay outfit. What are some of the things you do to make your costumes in a crunch or fashionable or both? I'd like to know.
XX
Isabel