How to Style an Athleisure Grungy Yet Polished Outfit for Petites and Every Shape and Size with Express and Aerie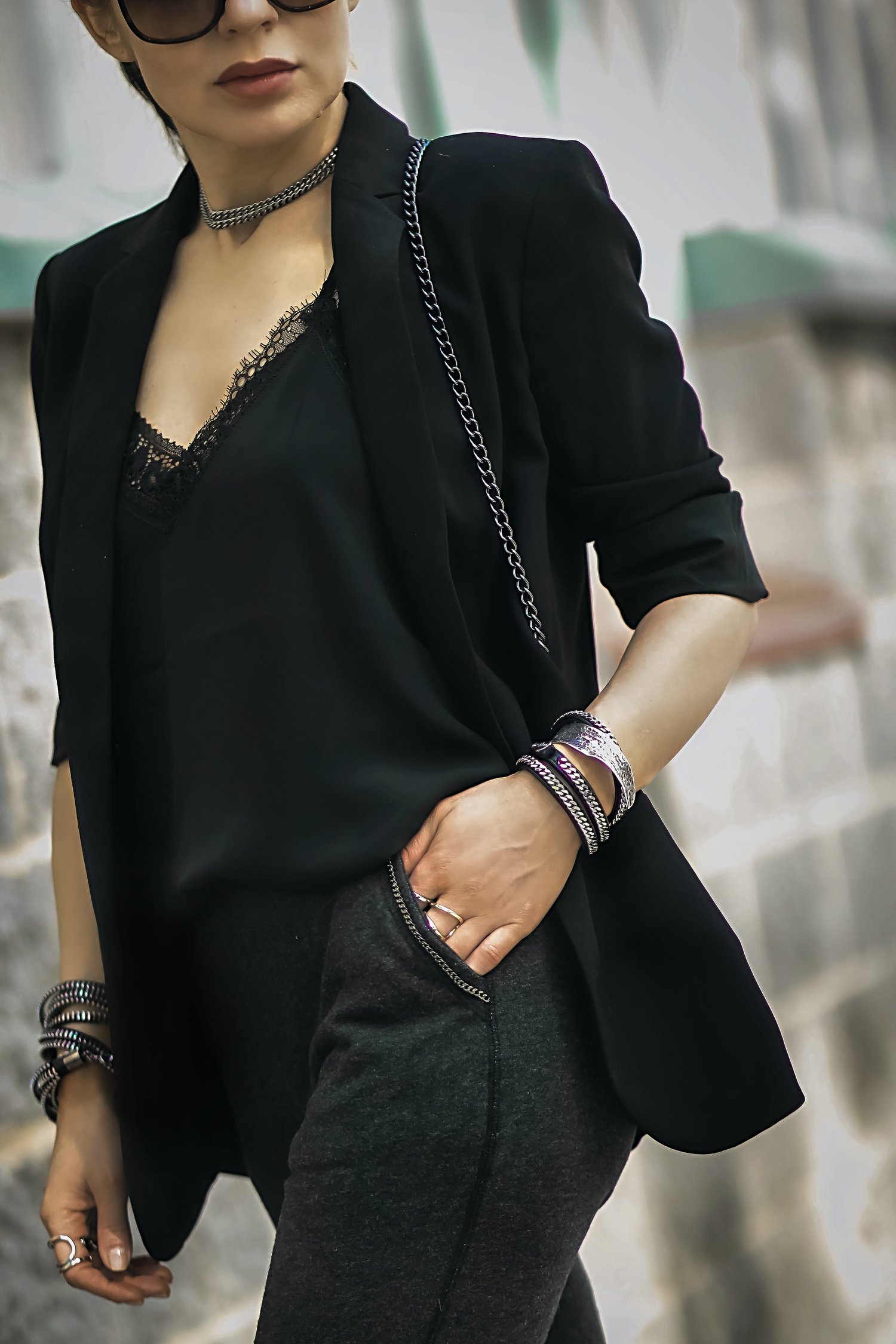 I know, I know ... I have to admit I may be a little obsessed with the athleisure styling a bit lately. But you have to admit: it is comfy and not to toot my own own horn here but I think I am getting pretty good at it :-). So, today, I will show you how to style an athleisure grungy yet polished outfit for petites and every shape and size with Express and Aerie.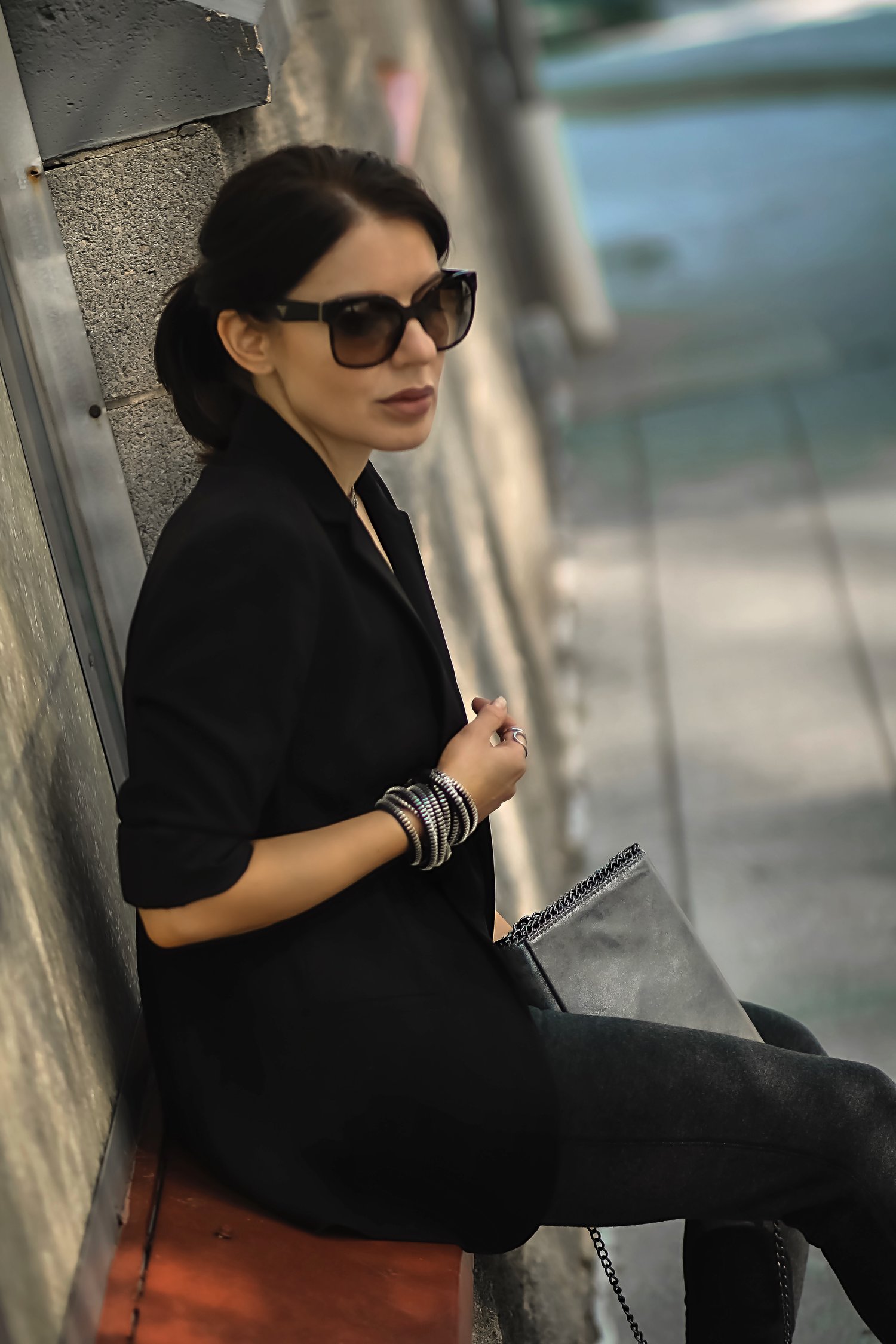 I think my newly found "obsession" is partly due to the fact that I found a way to work athleisure into my personal style and I am able to make athleisure look classy and polished, just how I like to style my clothes, and that that is working for me at the moment. So, why not?
Also, I may have mentioned this before about me in my previous posts as well: when it comes to fashion, yes, the visual aspect is very important to me but it also has to be functional and not impair my movement. So, if my outfit or shoes are uncomfortable, I am merciless. I know which brands work for me and if I made a mistake and something doesn't quite work for me then I simply sell it on eBay, Poshmark or other similar platforms. I also often "recycle" my designer items that I no longer wear and use the money to purchase something new. But ... I am deviating.
So, getting back to our current outfit :-). I love athleisure and I think it is my third post about it and I could write a few more. Bottom line, if done right, you can wear it for any occasion, you can spin in your style, and it is flattering for any shape or size.
So, let's get to it. As usual, I'll get to the point by sharing some easy-to-follow style tips. So follow along :-)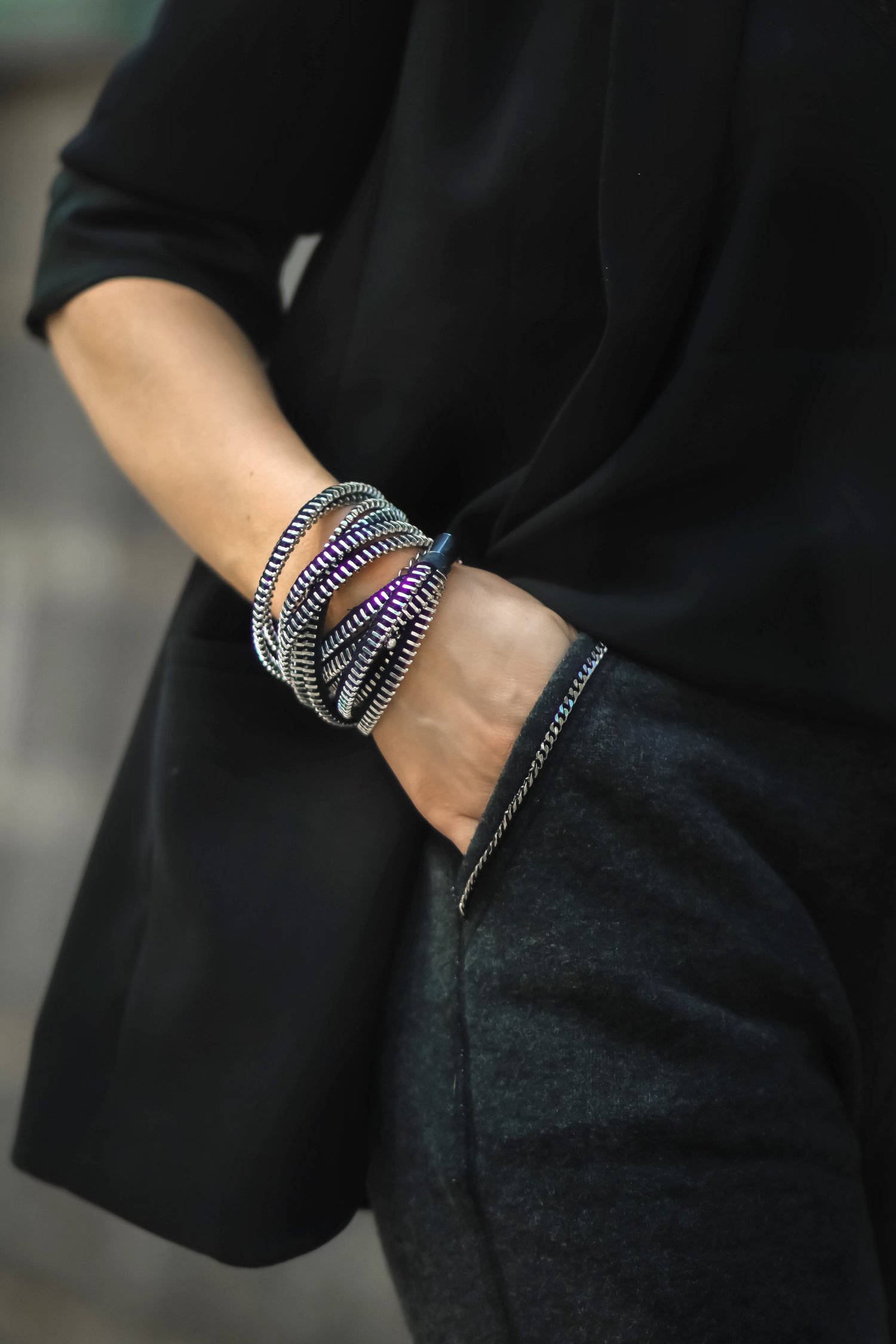 STYLE TIPS:
Keep things monochromatic or dual chromatic at most. A monochromatic outfit is friendly. It is also friendly for the curvier ladies. Essentially, it your classic BFF and wingman (or shall we say wing-woman?) in times of need. My point is that a monochromatic outfit is one that you definitely want have in your wardrobe because it will save your queeny behind on more than one occasion, be it a date, an interview, a impromptu travel where you need to look like you are traveling first-class only, etc.
Keep the ingredients simple: one cami + one pant. I opted for a silk black cami with a lace trim because it is very versatile. You can opt for a white one as well or any ivory one. If you intend on traveling, you probably want to go with the darker option. If you are going for an interview, you may want to go with a white version - think along those lines. The pants - I opted for joggers because they are comfy and I wanted to dress up a sporty look. So, voila, mission accomplished, your athleisure look is polished.
Both my cami and pants are affordable (both are under $20 each) and the brands cater to both petites and tall gals. The cami is from Express and the joggers are from Aerie. The quality is also spectacular given the price.
The last step is to add some jewelry and personality to your outfit. I like a little sassiness and grunginess, so, I added my signature bracelets and some grommet shoes. My shoes are the most expensive item as I have a personal weakness for designer shoes and generally that's where I spend most my money: my accessories :-). For those with a similar weakness like mine, I do have excellent news today, I found the same shoes on a crazy sale on eBay so you can buy these Proenza Schouler heels for as low as $89 ! I am not kidding ! and will link them on my Instastories tonight. And that's why, my loves, you should follow me on my Instagram - I the like a hawk when it comes to amazing deals on designer shoes.
SHOP THE EDIT:
Thank you so much for stopping by. I hope you enjoyed this post and if you did, feel free to SHARE IT. You can also find me on INSTAGRAM where I post daily outfits, style tips, and some of the things that I like or enjoy in my day-to-day life :-)
I am also on now on MEDIUM and BLOGLOVIN, so, come say hi there as well :-)).
SUBSCRIBE HERE if you would like to receive a weekly cheeky hello in your inbox from me whenever a new blog post is up. You can also chat me up and let me know what fashion issues keep you up at night :-)
And if you missed my latest posts, you can read them here:
I hope you enjoyed this post, and if you did, let me know below in the COMMENTS section.
XX
Isabel