Style Your Jewelry Right: How to Stack Rings, Layer Coin Chokers, and Lariat Necklaces this Season | The New and Updated Summer 2018 Edit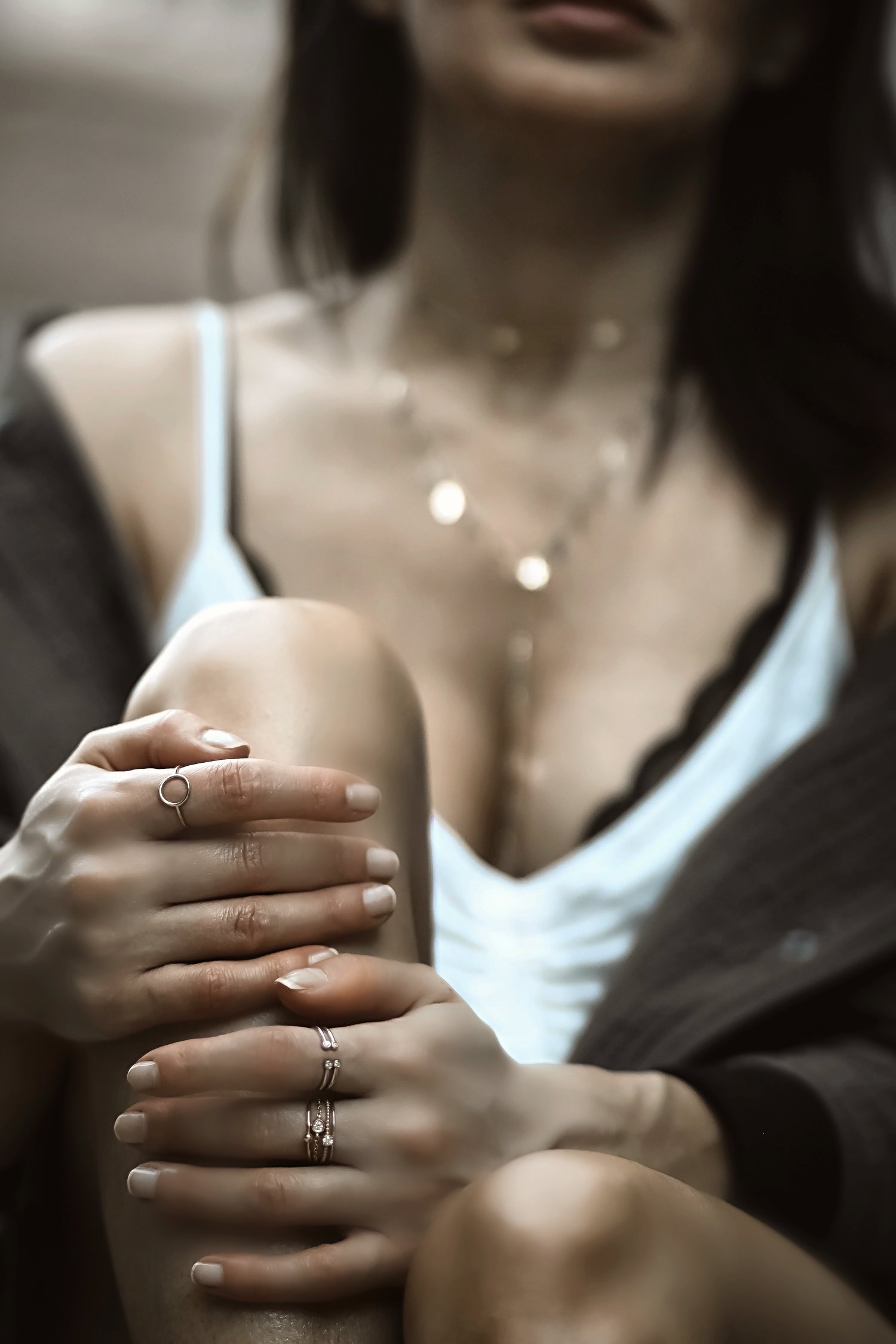 So you know how I talk about various ways to style a top or a pant? Well today, I will talk about ways to style jewelry. And specifically, how to stack rings, layer coin chokers, and lariat necklaces because these, my lovelies, are all the rage this summer. And, as you know, I am very discriminate when it comes to trends, namely, I only go for those that suit my style and have a little more longevity, and these two check both of those boxes. So let's get started.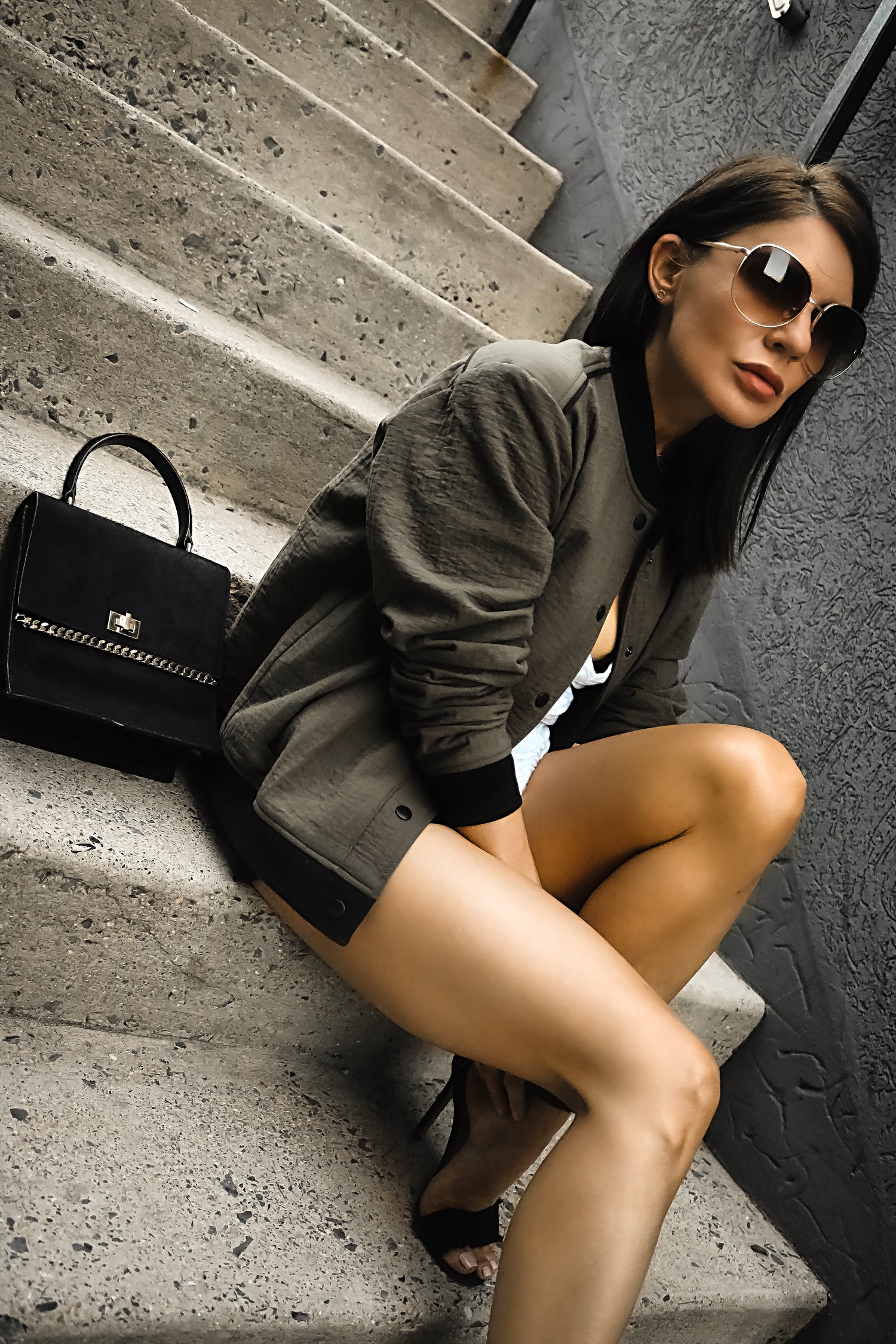 My 'weapons' of choice are a stack of fine rings from Mejuri and coin chokers and lariat necklaces from Adina's Jewels.
I have been a long-term fan of Mejuri because this brand consistently delivers four major qualities: timeless design, quality, craftsmanship, and value at an amazing price point. As you'll see from my post, their rings are of utter simplicity and design, crafted out of solid 14K gold and priced under $200. Their jewelry is one that can be worn every day but also can be mixed and matched in various and multiple ways, like I did, to obtain unique styles and combinations to suit your unique personality and style.
Also, I love that you can spoil yourself and buy their jewelry just like you buy yourself flowers. You just don't need an occasion. The occasion is simply you being your gorgeous self. I'll say no more, check them out, you won't be disappointed. I'll only suggest that you sign up for their newsletter, It is a cheeky and short one that I love reading in the morning over coffee. Also they are on top of their game with the latest trends in the jewelry world but they skillfully know how to stay on trend yet keep their own which I greatly admire. One of my latest crushes is their chain rings collection that I have secretly added on my wishlist :-)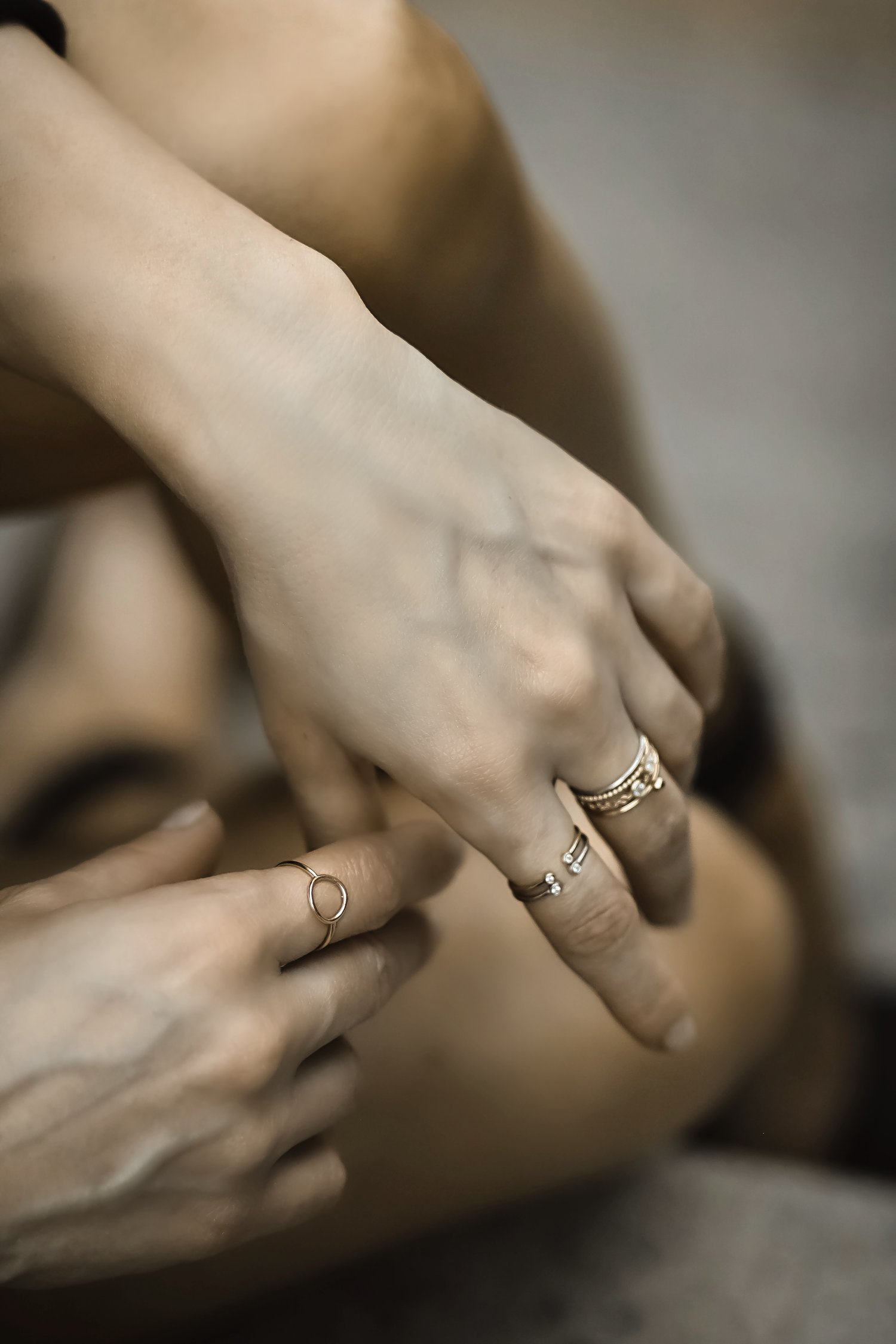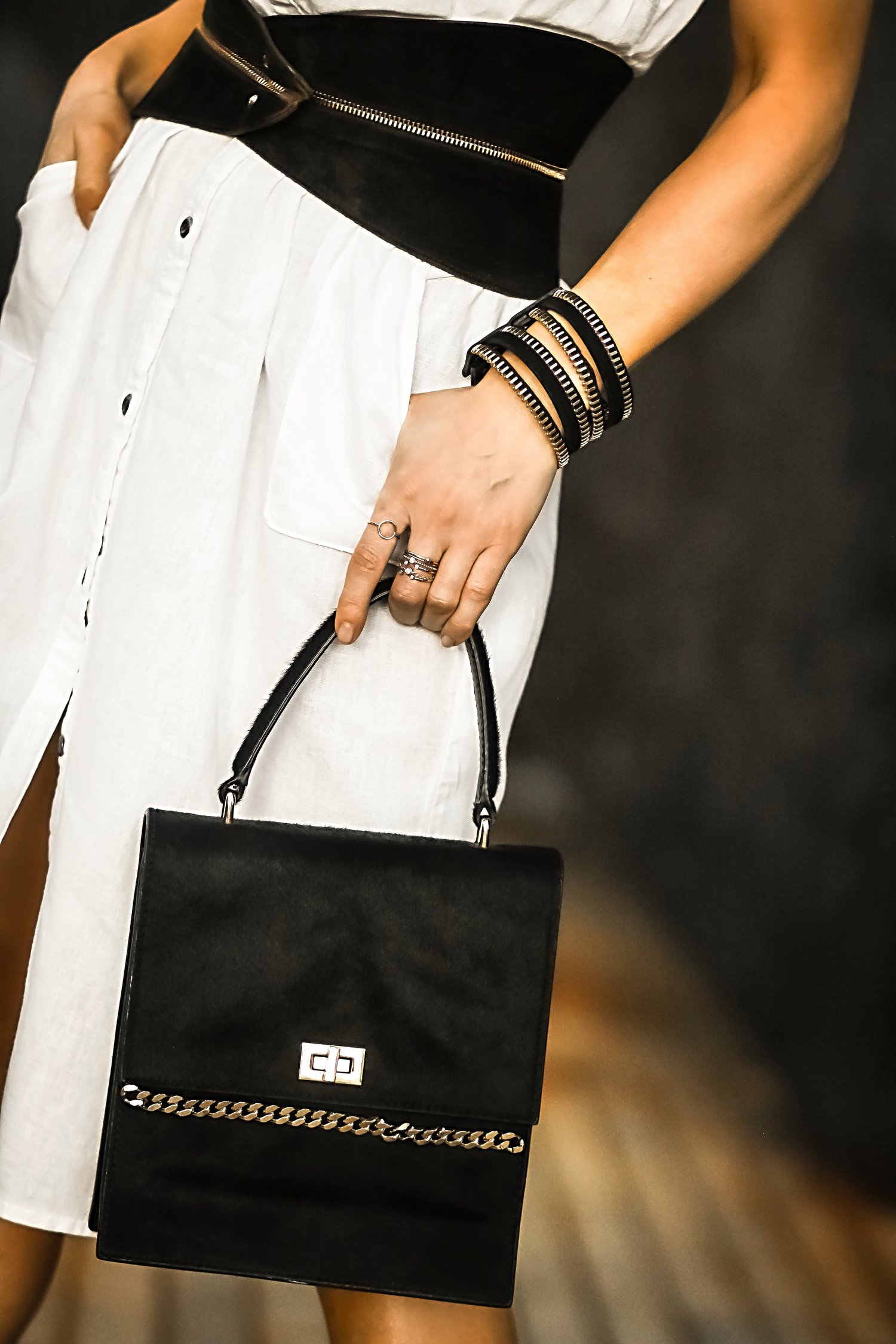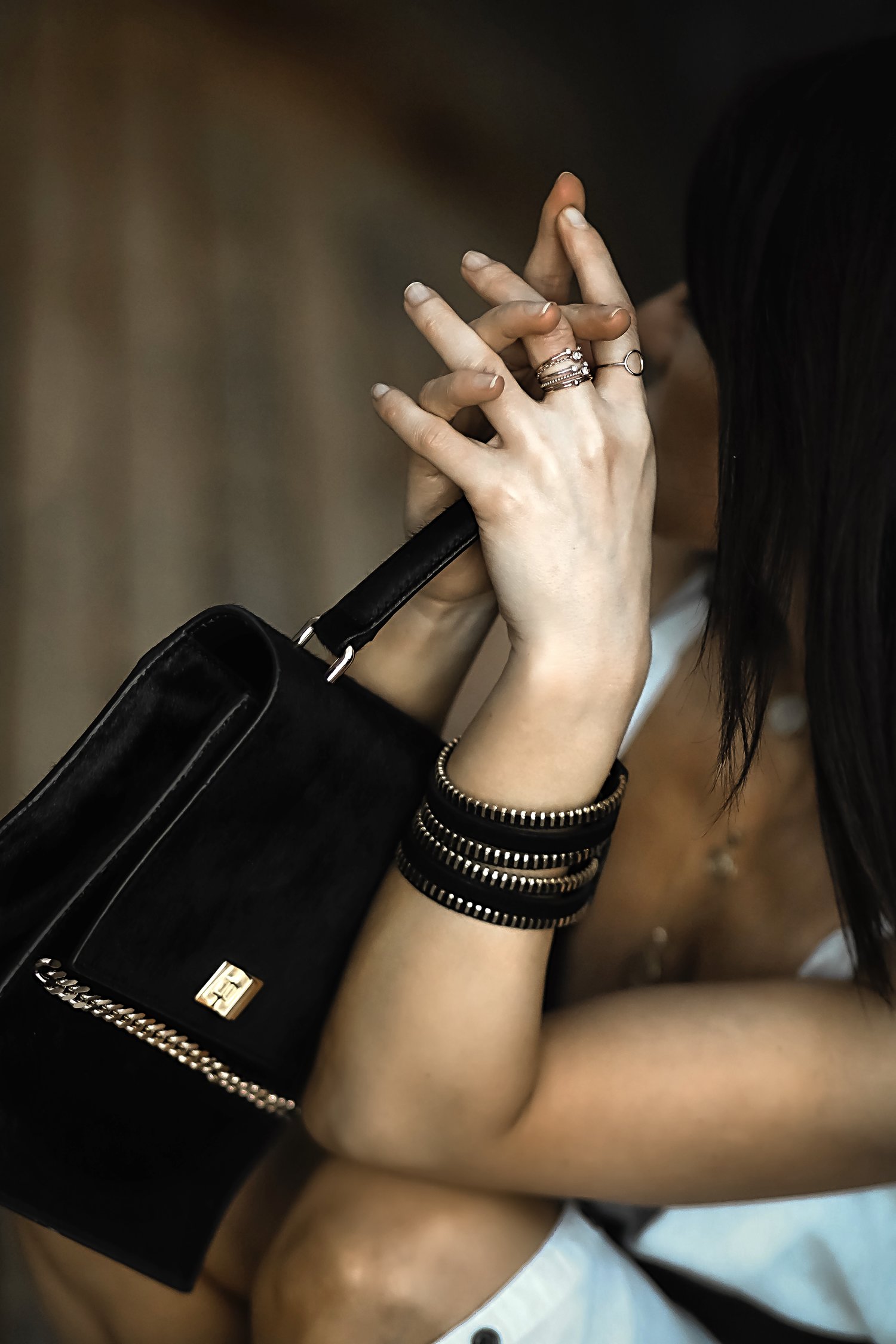 Adina's Jewels has come on my radar lately because of their playful necklaces and chokers. You may have taken note of the latest jewelry trends: coin cockers, rainbow pendants and chokers, and sparkly lariat necklaces with dangling droplets, moons and stars. All fun stuff and all of which you can find in Adina's Jewels collections. Adina's approach is to provide trendy pieces at affordable prices but some of their fun styles can be also found in 14K sold gold as well, should you want to make an investment. I am a big fan of the coin chokers so, I styled some of their coin chokers and necklaces. I also could not reside the sparkle in the lariat necklaces their had so, as you can see I have also styled some of their star and moon necklaces too.
Now let's get to the mechanics of how to do this right. It's quite simple, but I'll share some easy tips to ensure that you always nail this trend right.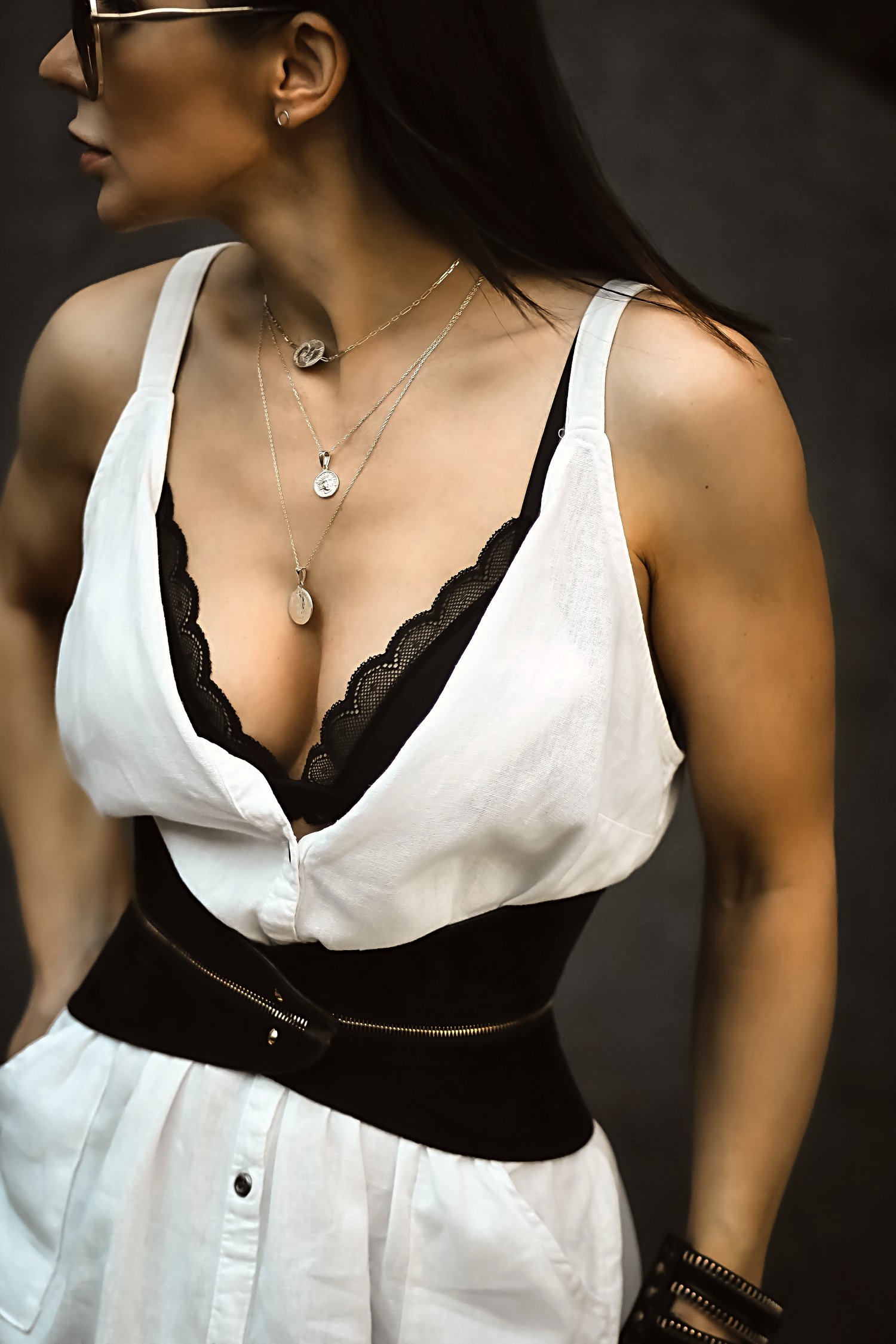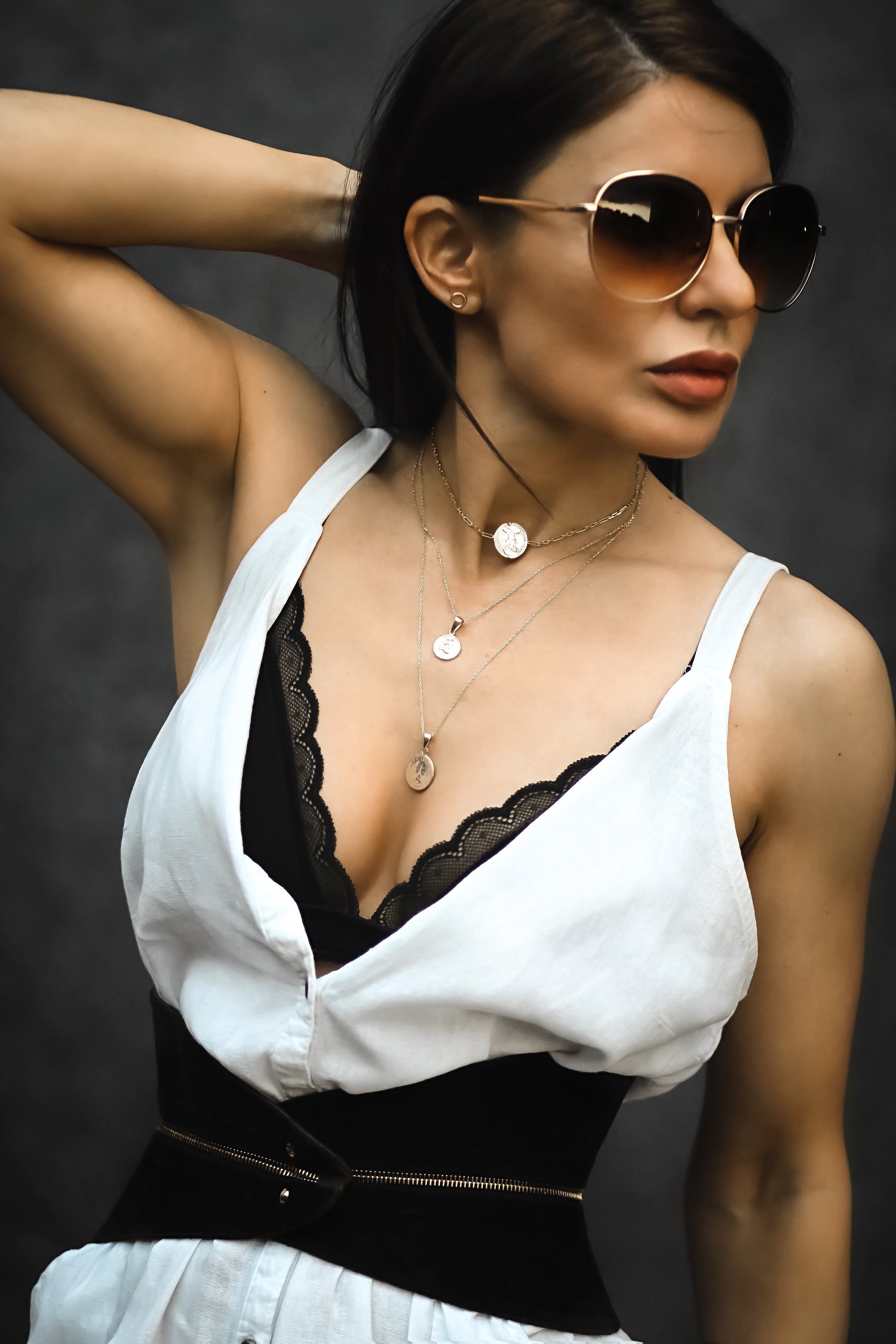 STYLE TIPS:
HOW TO STACK RINGS
Just like with clothes, think about how you can create an interesting overall texture. And since in this case, we are dealing with jewelry and not with clothes, the pattern is probably a better choice of words. So think about how you can create an interesting overall PATTERN. To do that, essentially, try mixing various rings, as I did: alternative simple bands with the ones that have a small stone/diamond or a ball.
Try mixing three on one finer and four on the neighboring finger, OR
Stack them all on one finger, OR
Stack them all except one ring on one finger and stack the other one on the index finger, like I did (put the most striking one on the index finger)
Get as creative as you can and have fun; I suggest you take some photos to remember your combinations (I often do that with outfits as I get an outfit idea and then I forget it :-))
Gram it and tag @mejuri - you may get reposted :-)
HOW TO LAYER CHOKERS AND NECKLACES
Rules are very simple here: you need at least one choker and one or more necklaces of varying lengths. If you are styling coin chokers and necklaces, you want to pick them in cascading lengths. I have seen other bloggers adding some lockets and square charms on top, so again you can get creative to personalize it. But the easiest and the classic way that will always look chic and polished will be the one with the cascading lengths.
If you are going for lariat necklaces, you want to have one lariat necklace and one choker at least, for the basic look, as I did. And then again, you can keep on building on top of it, if you want to, with various shapes and sizes, depending on your mood and style.
SHOP THE EDIT:
Thank you so much for stopping by. I hope you enjoyed this post and if you did, feel free to SHARE IT. You can also find me on INSTAGRAM where I post daily outfits, style tips, and some of the things that I like or enjoy in my day-to-day life :-)
I am also on now on MEDIUM and BLOGLOVIN, so, come say hi there as well :-)).
SUBSCRIBE HERE if you would like to receive a weekly cheeky hello in your inbox from me whenever a new blog post is up. You can also chat me up and let me know what fashion issues keep you up at night :-)
And if you missed my latest posts, you can read them here:
I hope you enjoyed this post, and if you did, let me know below in the COMMENTS section.
XX
Isabel