What to Wear to a Modern-Day Casino as a Daytime Outfit | Five Reasons You Should See the Live! Casino Hotel and Its One-of-a-Kind Attractions
It is beautiful outside and I am in full vacation mode. And as I was browsing for places to go and things to do on my next vacation, I stumbled upon an interesting article where some were asking what would be an appropriate daytime outfit for a casino. That struck a chord with me as I was reading the posted answers and felt that most of them left me wanting for more.
So, in today's post, I will share my tips on what I think an appropriate daytime outfit for a casino should be. I will also share with you five reasons you should visit the Live! Casino in Arundel Mills, Maryland where I was extended an invitation to the grand opening of their Live! Hotel and Live! Spa as well, the reason why I had to actually put in practice what I am actually sharing with you. So let us get started.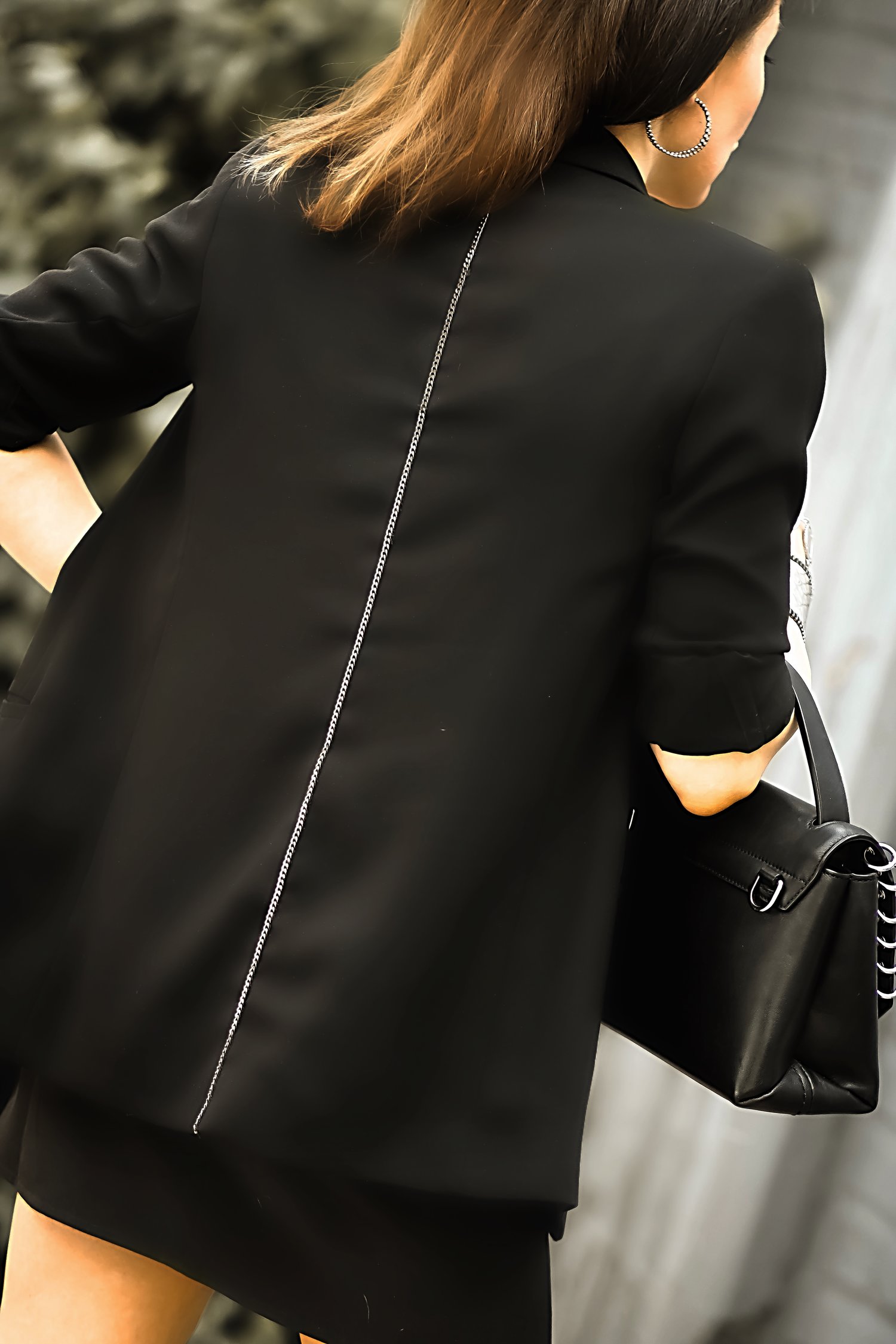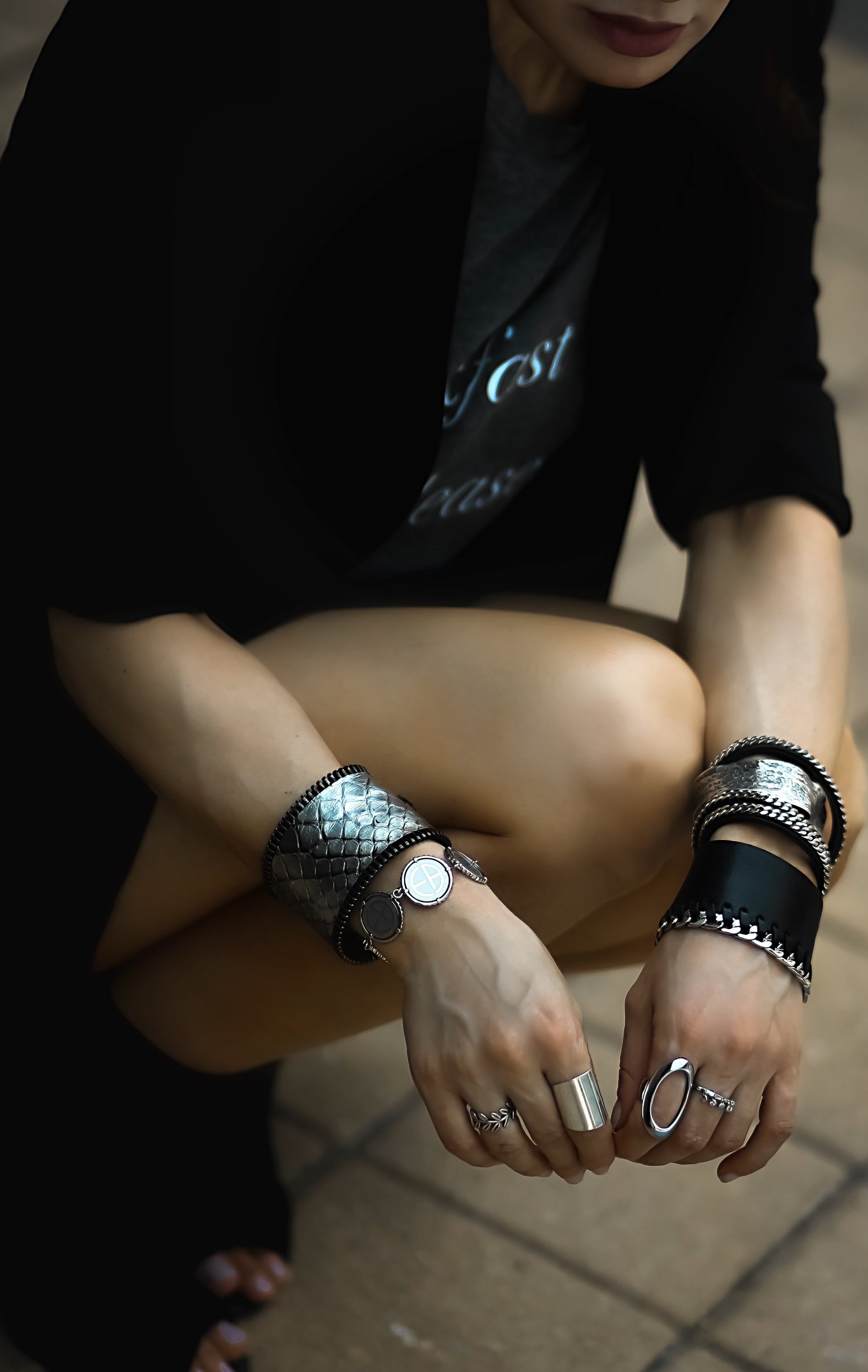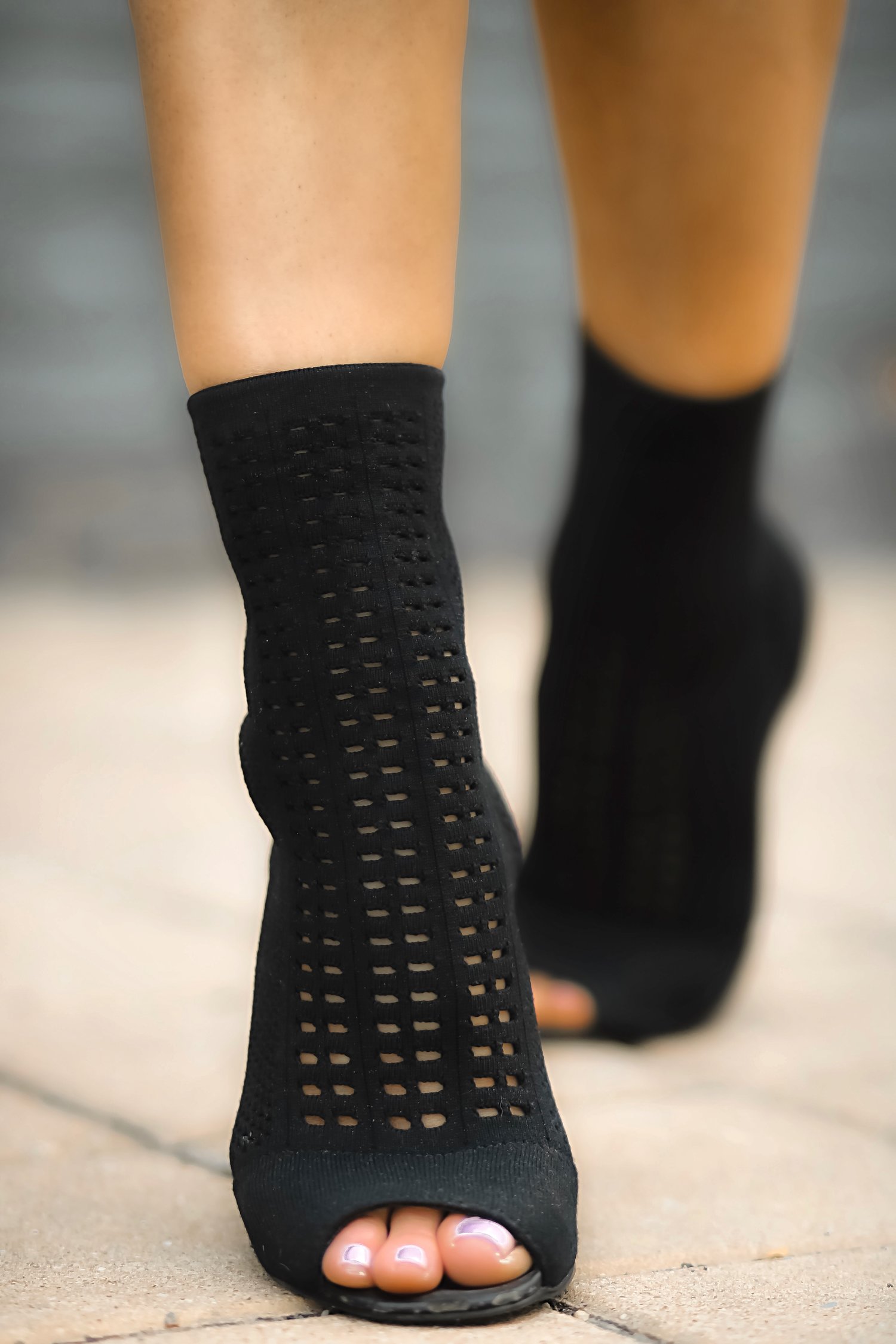 STYLE TIPS
Remember we are talking about a daytime event, so, dressing into a gala dress is overly pretentious and an overkill, in my opinion. It is simply too stuffy and unnecessary.
The look you want to aim for is one that is sleek and refined. The way to get there is quite simple really: think business dress. Just with a little punch. And the way to add that punch is with the right accessories. A qualitative shoe, a sleek bracelet or earring will get you there. So, choose your accessories wisely.
If you keep your color palette around dark colors, you can add some red lipstick or scarf and get the same classic refinement that you would from qualitative accessories. That is a thrifty trick you can use if you are working on a budget. Less is always more when it comes to style.
Glowing skin is great. Just remember, that glow is great when it is natural and it doesn't come from the excessive layers of glitter. Daylight is not as forgiving as the evening light, so, go easy on glitters and glow products or your risk looking cheap.
Oversized jewelry is a great way to add some polish to a simple or business dress. So, slide a large cuff or hammered earrings, depending on your style. You may need to pick one or the other, as to not overwhelm your frame. Remember again the rule of "less is more".
Keep your sneakers for after you win at the slots to exercise the adrenaline off. They may be comfy and may even be now and athleisurely chic, but, in my humble opinion, sneakers are a big 'no' in a casino. And, in a French manner, I am just not going to leave that open for debate. It is simply a hard "no". End of story :-)
Now let us talk about modern-day casinos and hotels like you have never experienced. The kind that serves lobster pho, Italian gelatos and Italian espressos, 24/7 fine dining, spa room service with Italian organic skincare (that's right!), lobbies with serene environment and breathtaking decor, and all around refinement vibe and appreciation for modern culture and contemporary art.
Let us dive in.
1. The Grand Opening of the Live! Hotel
Last month Live! Casino celebrated its 6th year anniversary and the grand opening of their Live! Hotel. I had the pleasure to be there and to 'inspect' some of their luxury suites and rooms and also to experience some of their exquisite fine dining and expertly made cocktails. Before I rave about the food, I would like to talk about the hotel and some of its beautiful suites.
The hotel is comprised of 310 rooms and suites. The entire décor in the hotel has a refined chic tone and you can see it expand to the rooms and suites as well. The most notable ones were the signature suites and the presidential suites. I liked the sizeable closet in the Signature Suite with the elegant oversized sitting area and the chic vanity. It was well lit and a perfect place to get dressed and ready for the evening.
The Presidential Suite was impressive, as expected. The décor was tamed yet refined, it had floor to ceiling windows that I so adore, and a giant and deep tub. Excellence and simplicity at its best!
I have not seen the Penthouse Suites or the Spa Suites just yet but they have five of the first ones and three of the latter and they are said to be nothing short of spectacular. And based on what I have seen so far, I am inclined to believe it :-)
Lastly, the hotel tower happens to be the tallest building in Anne Arundel County and also has a Grand Event center with 1,500 seats. So, if you are planning that big fat Greek wedding, this is definitely your venue J. And if that wasn't enough, the hotel packs a solid programme of weekly events with known celebrities and comedians such as Tracy Morgan, and Ken Jeong, just to name a few.
2. The Luxurious Experience of the Boutique Live! Spa
The hotel also recently opened a boutique Live! Spa with a luxurious variety of service. From nails to hair services, to massage and flagrant body wraps and polishes, the spa promises to put your worries for the day in the distant past.
What's more, the services are also available for private in-room treatment for couples or friends. So, essentially, you can get room service for spa services. Yummy, don't you think?
Larger groups such as bridal or private parties can enjoy the same luxurious services on the outdoor patio too. (I always wanted to do that with my girlfriends as I see this only in TV commercials so now I can because it is so close and all I need is to create a fund for you to start chipping in, no? J)
Of course, the spa uses Italian skincare from none other than Villa Floriani. Even if you don't know the brand, it sure sounds beautiful, doesn't it? The latter in fact is a brand with a long- standing tradition, solid values and a heritage of crafting conscious, organic and qualitative skincare for over 30 years. They have a lovely Magnolia Body Cream that is an absolute must. If you don't know how magnolias smell, you are missing on life, and suggest that you at least try it once! I promise you will experience Rome in one hour (already planning my next Roman holiday in my mind!!)
But I am deviating. For those whose skin is yearning some serious quenching, I suggest the Cucumber Body Cream that is both cooling and moisturizing.
3. The Unique Orchid Gaming & Smoking Patio
The Orchid Gaming & Smoking Patio is an amazing outdoor space that enables patrons to enjoy their games, cigars, and drinks. Besides its tasteful and unique decor, what makes this patio truly unique is the fact that it is the first one in the state of Maryland to offer its patrons to freely move between slots and table games without carrying chips to the main cage.
The patio features at this time 12 live action table games, 28 electronic table positions, and more than 150 slot machines.
It looks great luxurious, it feels luxurious, there is an oasis feel to it but …. one doesn't have to be a 'high roller' to be there and enjoy the experience. So, did I peek your curiosity or do I have your attention now?
4. David's Restaurant & 24-Hour Fine Dining
Another phenomenal attraction is obviously one of its culinary ones. Because, you know, taste buds and we can't ignore these little guys that are so important to our well-being.
So, David's is a restaurant named after David Cordish, Chairman of the Cordish Companies. What is special about David is that its menu was crafted to feature David Cordish's favorite foods from around the world. And he has certainly traveled!
From gourmet burgers to breakfast all day, it is pretty much guaranteed that even the pickiest of the eaters will find something to savor. Don't believe me? Take a closer look at my pictures. As you can see, I require breakfast in bed at all times and while I was already out of bed, the chef, who was just oh-so-charming, immediately delivered me breakfast :-). And it was delicious!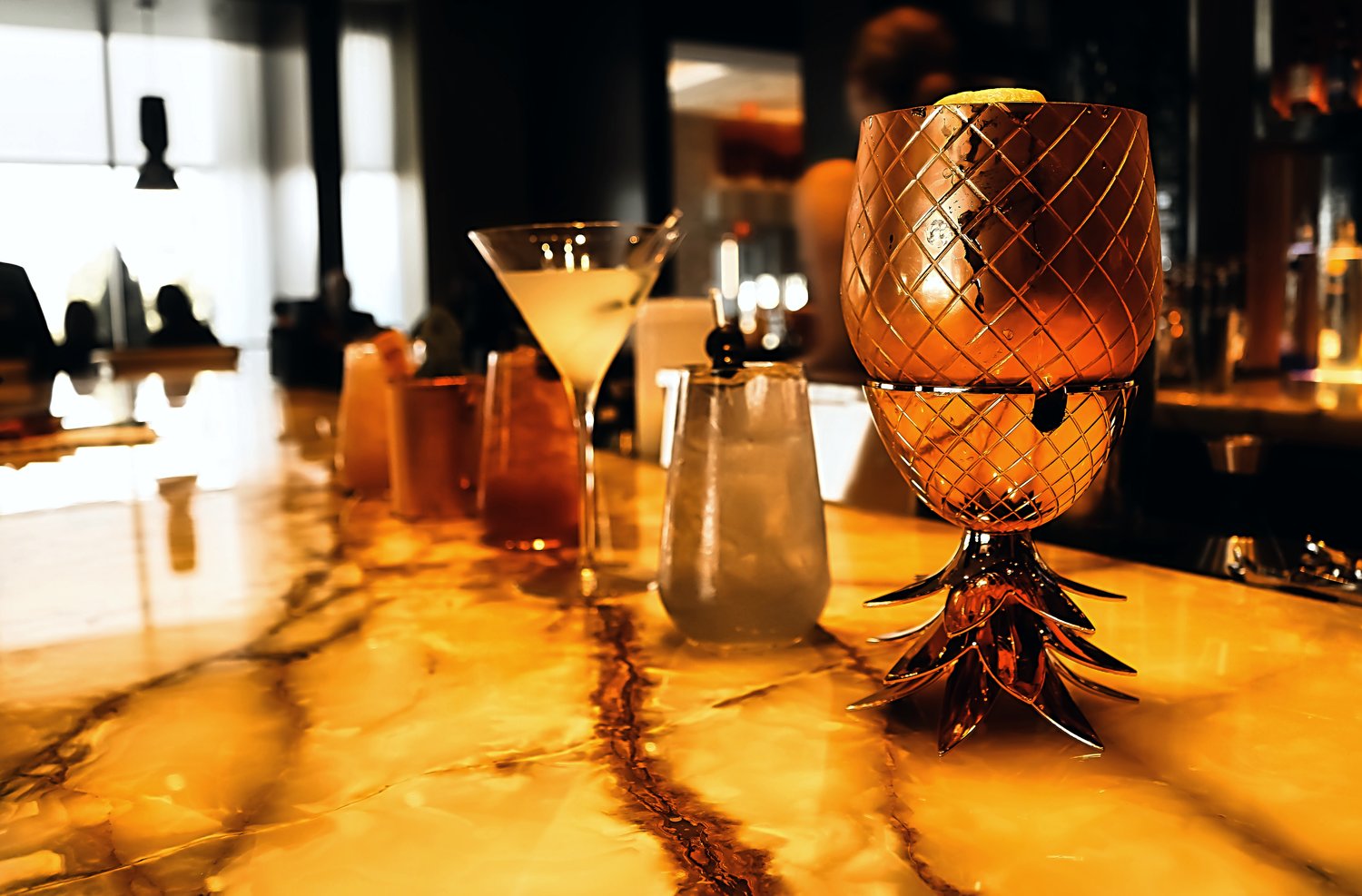 And did I mention that food is available 24/7?
It is and should you fancy something more exotic such as sushi or lobster pho, you can venture at Luk Fu or 8 at Luk Fu.
For the all-American food lovers, you can play it safe with the Cheesecake Factory or add a little zest with Bobby Flay's Bobby's Burger Place. I plan on going back to try that delicious lobster pho, but if you want to be suddenly overtaken with the desire to go see this place, browse through the hotel's hashtag #DineAtLive I guarantee you that you will get into your car and drive over and when you do, snap a picture, post it on your Insta and tag me so that I can check it out too.
5. Art, a Tasteful Décor, a Serene Environment
But what I like immensely is the atmosphere and the sophistication. Sure, in the gaming area, you catch some intensity and noise from the typical slot machines when it is packed, but as you stray further down, the vibe is not one found in your typical Vegas casino.
There are no neon lights. In fact, the lights are soft, there are a lot of flowers, chic décor, and modern art. And none of your flamboyant or over the top sculptures either.
There is a live work of art by Jennifer Steinkamp, a loop of ever moving and vivid flowers (check my highlights on my Instagram later this week as I will post a short video for you to see; it is simply exquisite!). I am not quite sure if this was an intentional choice from Suzi Cordish's part since she labored for the past three years to curate around forty artworks, but I suspect that it is :-). She is blessed with both beauty, wits and a healthy sense of humor and I can see that why she would want a live work of art for a Live! Hotel Casino.
Another notable work of art is a Warhol painting of utter simplicity spotting dollar signs which is so fitting for the setting. But then she adds a feminine touch with a heart-shaped three-dimensional sculpture. And that's why when you walk around in the hotel, the feeling you get is a very calm one, almost a wellness spa-like feeling. There is no overwhelming, no unwanted mall-like noise. You are invited to relax, enjoy and spend your time and money responsibly. And there lies the genius behind the refinement and elegance, all tempered and balanced with poise and elegance that Suzi Cordish so gracefully lent some to this place.
I hope you enjoyed my hotel and casino review and its unique attractions. It was a truly unique experience and I can't wait to go back and sample some more of their unique food and perhaps enjoy a day at the spa :-)
Below, per usual, you can shop my edit.
SHOP THE EDIT:
Thank you so much for stopping by. I hope you enjoyed this post and if you did, feel free to SHARE IT. You can also find me on INSTAGRAM where I post daily outfits, style tips, and some of the things that I like or enjoy in my day-to-day life :-)
I am also on now on MEDIUM and BLOGLOVIN, so, come say hi there as well :-)).
SUBSCRIBE HERE if you would like to receive a weekly cheeky hello in your inbox from me whenever a new blog post is up. You can also chat me up and let me know what fashion issues keep you up at night :-)
And if you missed my latest posts, you can read them here:
I hope you enjoyed this post, and if you did, let me know below in the COMMENTS section.
XX
Isabel